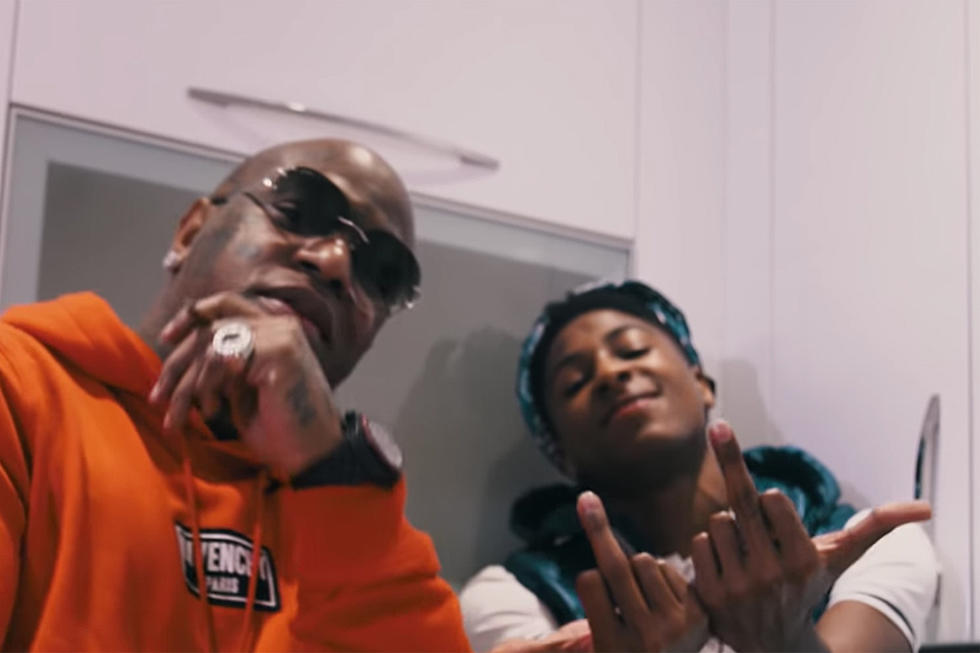 YoungBoy Never Broke Again and Birdman Kick Back in Lush Pad for "Ride" Video
WORLDSTARHIPHOP via YouTube
In the 20K Visuals-directed video, YoungBoy and Birdman kick back in a lush pad and flaunt their jewelry. For his part, Birdman smokes a blunt as YoungBoy raps some of the lyrics to the track, which was produced by FatBoi.
YoungBoy sets things off in the first verse, painting a portrait of the block as he knows it. "I'm out the north, we youngins thuggin' and poppin'/The only way that we can get it, so you know we ain't stoppin'/You step on scene, all these bitches they be lookin' to jock/We sellin' drugs, the police they keep passin' and watchin'," he raps.
There's a jarring contrast between the grit of the song itself and the flash of the video, but it all falls together nicely. Birdman maintains the vibe of the track by delivering one of his typically straightforward verses about life in the slums of New Orleans: "Project hallways, you understand me?/Block party/We trappin', but a nigga trappin' and thinkin' we slippin'/But they trappin', but we rappin', they trappin', but they all just slippin'."
Watch Birdman and YoungBoy's new video below.
Check Out the 2018 Hip-Hop Music Festivals You Need to See