Beyonce Dances in 'Mirrors' for New Pepsi Commercial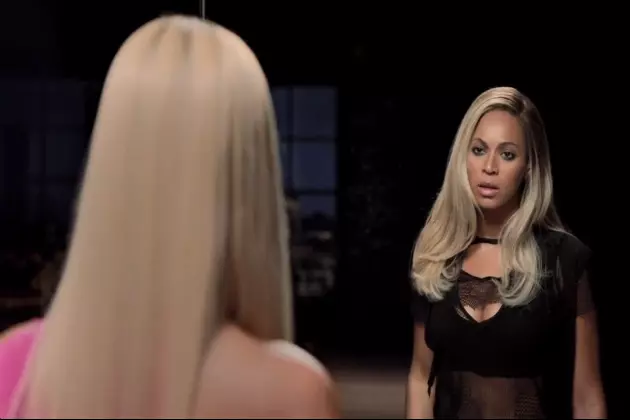 Earlier this morning Beyonce released her new pepsi commercial with a different twist. After releasing her teaser video to '#BeyHereNow' Bey dropped the pepsi commercial ad 'Mirrors' which features her in multiple ways.The ad features Beyonce's persona from her most iconic moments of her career past to present in a series of mirrors. You will see the Beyonce from 'Crazy in Love', 'Single Ladies', and even 'Bootylicious'.
If seeing six or so different Beyonce's is not a treat, I hope you enjoy the unreleased  teaser track playing in the background 'Grown Woman.' The newest Pepsi spokesperson is just getting started with her Pepsi campaign affairs — the 'Mrs. Carter Tour' which is sponsored by Pepsi starts this month.
In the meantime, here is the "Mirrors' Pepsi Ad featuring Beyonce Knowles- Carter