NBA Superstars Plays 'Jingle Bells' in Christmas Day Jerseys – Video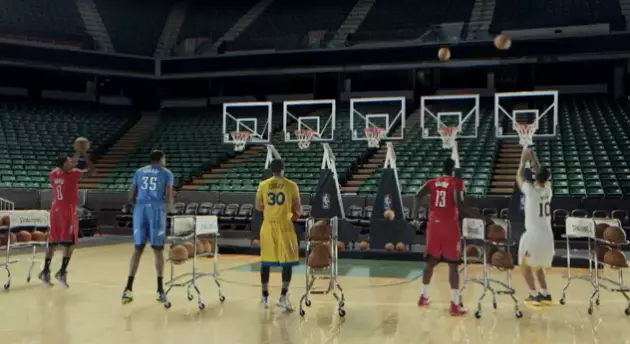 The NBA superstars came together to play 'Jingle Bells' by shooting baskets for the Christmas Day jersey promotion video.  LeBron James, Derrick Rose, Kevin Durant, and others join in the festivities to show off the sleeved uniforms. 
I would have never thought to place bells on a basketball net and have people shoot buckets to play 'Jingle Bells.' This year's lineup for basketball games will be entertaining after you open gifts.  Check out the video below and get in the gift giving mood.
Subscribe to Club 93.7 on