"Precious Got A Man"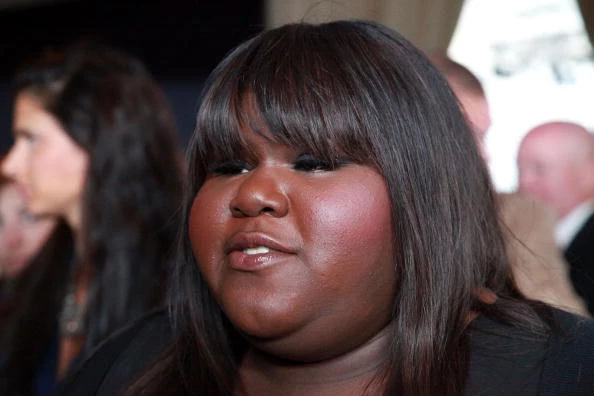 Precious got a new Boo, and is doing it Big! (I didn't mean it like that) peep..
Precious… Ok her name isn't really Precious ( I bet she is sooooo tired of hearing that lol) it's Gabourey Sidibe but she was recently spotted at an NBA game sitting courtside with her new boyfriend… I'm happy she's happy and reppin'for the Big Girls. But I did think her man would have a lil more meat on his bones!