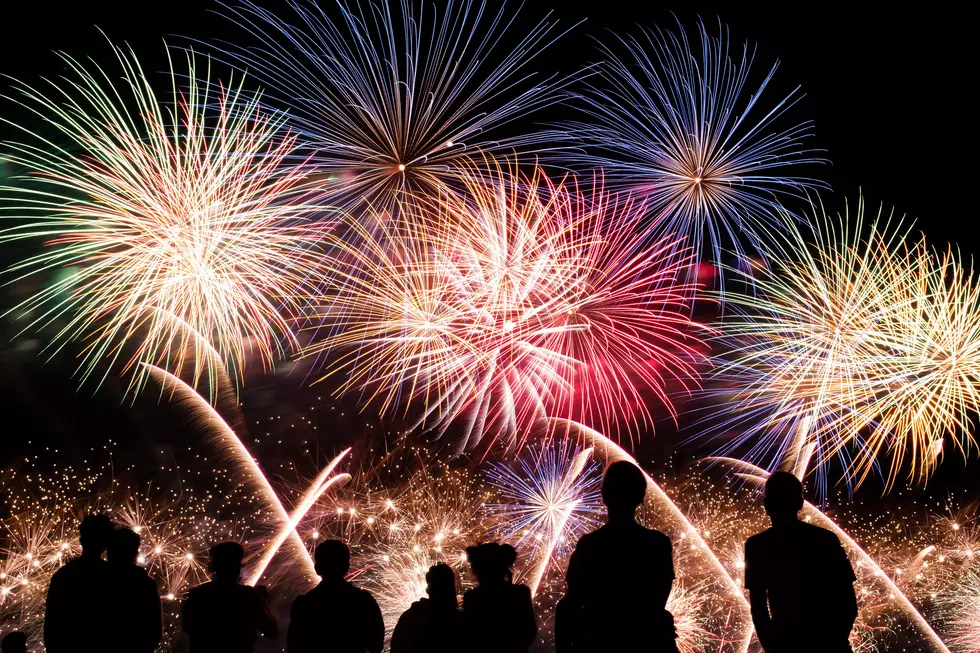 The Best and Biggest 4th of July Fireworks Displays in Michigan for 2022
Arthur Chauvineau via Unsplash
The Fourth of July Holiday is next weekend and here are the best places to watch some fireworks in Michigan.
Get ready for the sweet aroma of gunpowder as fireworks will be lighting up the sky next weekend throughout Michigan. Obviously, there is no shortage of displays to watch, whether it be a huge show in Detroit or watching Druncle Randy trying to light three mortars at once with his cigarette.
Below you'll find the biggest and best places to watch the fireworks shoot through the sky. The best part is, we don't have to wait too long. The first big display will hit the Detroit area this coming Monday (June 27th) with the Ford Fireworks along the Detroit Riverfront. After that, you'll see shows all the way up until the fourth.
Some cities like Bay City and Battle Creek have lined up multiple nights worth of fireworks displays, while others are saving up for just one night of glorious booms and shimmers. Get all the details below.
Below you'll find the times and dates for the big displays in the following cities:
Detroit
Battle Creek
Bay City
Clarkston
Grand Rapids
Frankenmuth
Torch Lake
South Haven
Traverse City
Boyne City
Fenton
Petoskey
Mackinaw City
Mackinac Island
I can't wait for next weekend. The Fourth of July is one of my favorite holidays. When you can combine BBQ, family, friends, beer, games, great weather, and explosions, you get the best weekend ever. No matter how you plan to celebrate, have a safe and happy 4th! Also, keep an eye on Druncle Randy so he doesn't blow his hand off.
The Best and Biggest 4th of July Fireworks Displays in Michigan for 2022
Check out the times and dates for some of the biggest and best Fourth of July Fireworks in Michigan for 2022.
30 Famous Actors and Actresses Born in Good Ole Michigan
Michigan has produced thousands of famous actors and actresses. Here are 30 that were actually born here as well.
14 Things to Do on a Road Trip from Paradise to Hell in Michigan
If you're going to take a road trip, why not make it a trip to Hell from Paradise. When you make that trip in Michigan, here are 14 things to do along the way.
12 Unique Things to See in Michigan's U.P. That Aren't Waterfalls
There is so much more to Michigan's Upper Peninsula than just waterfalls and lighthouses.