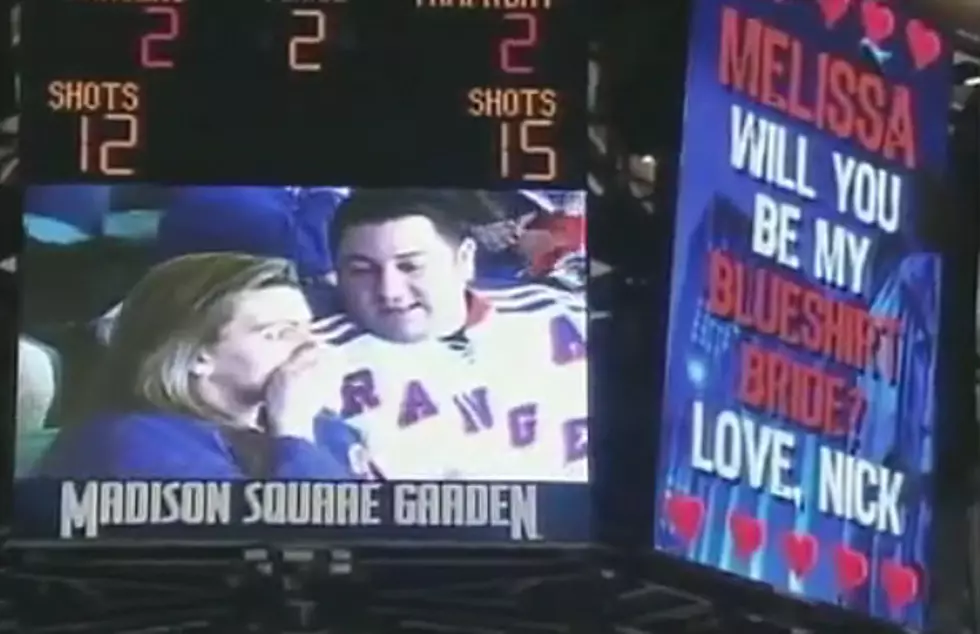 7 Public Marriage Proposals Gone Terribly Wrong [VIDEOS]
YouTube
Public marriage proposals: The worst or THE WORST? If you're a girlfriend and you're afraid your beau is so clueless and stupid and crass and terrible that he'd arrange for one of these trashy public sports proposals, have him watch these rejections and maybe he'll get the message.
Guys, what are you thinking with this sports arena buffoonery? So you've got a woman who loves Team as much as you love Team. Cool. Shared interests are essential for a successful relationship. That doesn't mean she wants you to pop the question next to a guy dressed as a fat cartoon mouse.
And definitely don't dress up as the mascot. That's the opposite of romantic.
Ah, the Jumbotron proposal. Even the word is gross. "Jumbo." The ZZ Top playing in the background only adds to the mood. I can just feel the sticky beer residue under my feet when I watch this clip.
This one seems like it could be fake. There are a lot of "guys losing the ring" videos on YouTube, but this one's the most convincing.
You don't need to understand whatever language is being spoken here to know that this proposal was a terrible idea.
This one's pretty satisfying, as the girl's reaction (slapping the clueless off his face), is way more appropriate than just crying and walking away. Every guy who ever considered proposing anywhere near a sporting event should watch this.
-- Contributed by Cole Stryker