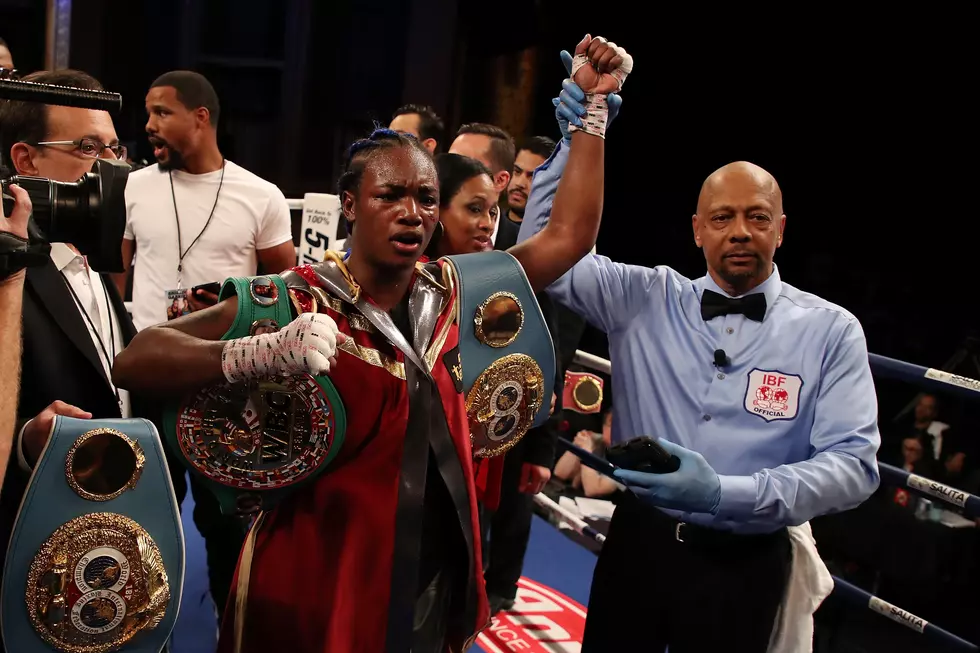 Claressa Shields Wins Multiple 2018 Fighter Of The Year Awards
Getty Images
Claressa Shields took on all challengers this year and has been recognized at the 2018 Fighter of the Year.
Shields fought four times in 2018, with her last two fights separated by less than a month. She of course won each of her bouts this year to remain undefeated.
Shields was relentless in her pursuit in 2018. She was knocked down for the first time in her career, but it seemed to only fuel her drive even more.
By the end of 2018, Shields has fought in two different weight classes, and holds the championship belts in the IBF, WBA, and WBC.
The Christy Marin Award is given to the top female boxer by the BWAA, and Shields was the clear cut winner. Claressa was asked at the awards ceremony about her goals for 2019, and she gave no sign of slowing down with her answer.
In 2019 my goals are to become undisputed champion, to be ranked in the top 10 pound-for-pound list regardless of gender, and to continue the march of women's boxing toward equality with men
There's no way to express the pride we feel for Claressa, and how thankful we are for the way she represents Flint.
I feel like I say this every time I write about her, but she is a true role model for every kid in Flint.