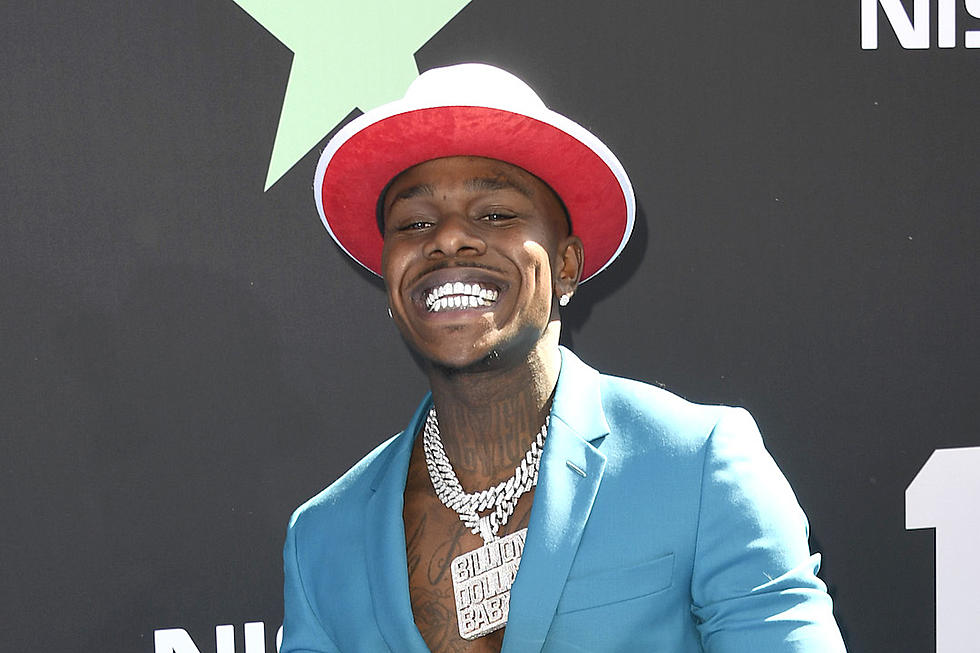 DaBaby Releasing New Album in a Few Weeks, Reveals Details
Frazer Harrison, Getty Images
Although DaBaby's latest album, Baby on Baby, is only six months old, he's ready to drop his second project.
In a Sunday (Sept. 1) interview with Charlie Sloth on his Beats 1 radio show via Apple Music, the 2019 XXL Freshman revealed that his new album, tentatively titled Kirk, is coming out in a few weeks.
"When is it coming?" Sloth asked DaBaby, to which he replied, "Exclusive for Charlie...three to four weeks. On God, Charlie, three to four weeks."
As for features, DaBaby listed a couple of superstar rappers on the project. "I got a song with all three members of the Migos," he revealed. "I got something with Chance The Rapper and somebody else on the song."
"See I'm done. I can't talk about it, I'm going too far," he finished while Sloth drops several bomb explosions to show his excitement of the news.
In another interview with German hip-hop channel 16BARS, DaBaby revealed that Kirk will drop on Sept. 4. As of now, his label hasn't released any information regarding the release of the project.
You can listen to DaBaby talk about his Kirk album below with 16BARS below. Fast forward to the 8:35 mark.
See the 35 Best Projects of 2019 (So Far)