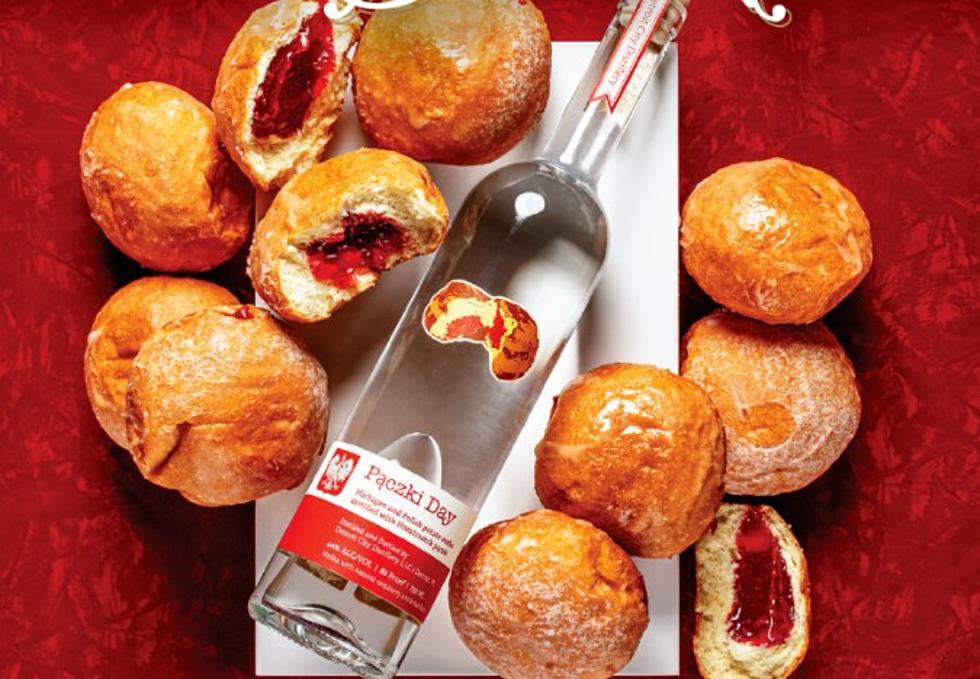 Detroit Paczki Day Vodka Available In February
Detroit City Distillery
You can eat your paczki and drink it too.
Detroit City Distillery will once again be selling Paczki Day Vodka this February, but if you want a bottle you had better act fast. According to The Detroit News, last year over 4000 bottles were sold in 22 minutes. Impressive.
This year's batch will be made from raspberry paczki from New Palace Bakery in Hamtramck and potato vodka from Michigan and Poland. Did I mention this vodka is 88 proof? It is. I have never needed a designated driver after eating a paczki, but it definitely sounds like I will need one after drinking Paczki Day Vodka.
The early bird catches the worm vodka - bottles go on sale Friday, February 11th at 8:00 AM at Detroit City Distillery for $35 each. You can check out a super cool video below of Detroit Distillery Co-owner Michael Forsyth and Distiller Steve Orzechowski talking about the creation of Paczki Day Vodka. According to Steve, it tastes like a party in a bottle. Think of it as a paczki shot.
If you are lucky enough to snag a bottle before selling out, you will have to pick it up at Detroit City DistilleryTasting Room between Tuesday, February 18th and Thursday, February 27th. Will you wait until March 1st to drink it? I ask because that is the official date of Fat Tuesday, and or Paczki Day.
I am going to try my best to get a bottle, I would much rather drink a paczki than eat one. If all else fails I may attempt putting a few jelly donuts in a blender with vodka. What could possibly go wrong?
11 Quirky and Random Facts We Didn't Know About Good Ole Michigan
The history of Michigan is filled with many unique things that set the state apart. Check out the list below to see what makes this state so amazing!
Great Local Burger Spots
Things To Do This Winter That Are Not Outside