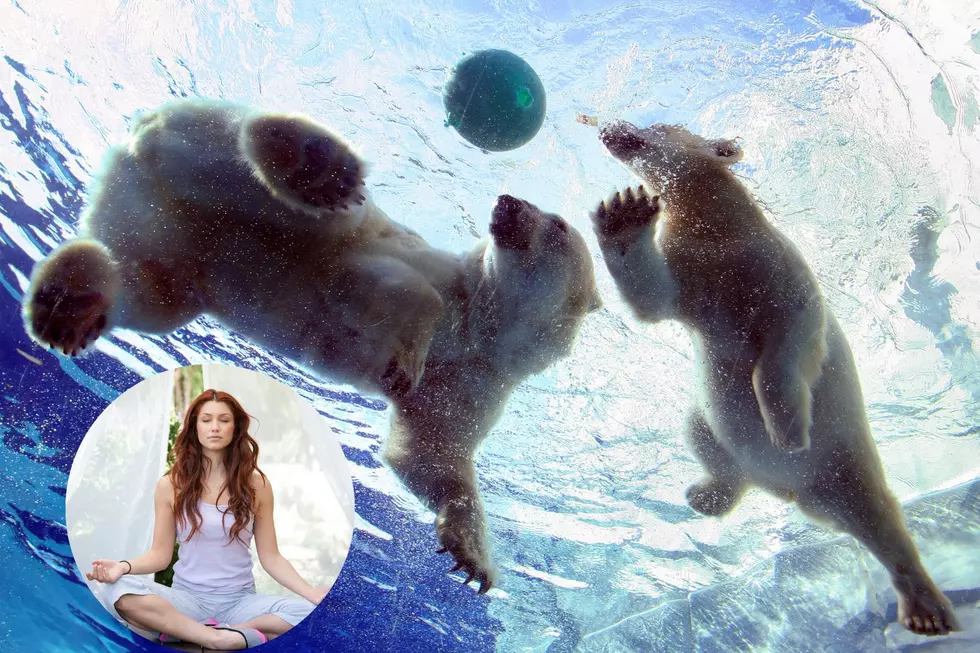 Enjoy Animals and Yoga This Summer at The Detroit Zoo
Patrick Malleret/Unsplash, Bill Pugliano/Getty Images
Find your inner Zen in Royal Oak this summer while practicing yoga at the Detroit Zoo.
The Detroit Zoo is offering morning and evening yoga sessions this summer. You'll get to to relax while mastering a variety of new poses, led by one of their certified instructors.
The coolest part is that fact that you'll become one with nature as you do yoga at a particular habitat.
You'll experience yoga like never before...among the animals.
The Detroit Zoo:
Find your inner peace with our Yoga at the Zoo sessions. Not only is yoga a healthy form of exercise, but it is also a chance to connect with your surroundings. By focusing each yoga session on a particular habitat, you are directly connecting with the animal stories at the Detroit Zoo.

 
When are The Summer Yoga Sessions at the Detroit Zoo?
The summer yoga sessions will take place on select Mondays in July and August from 8 am to 9 am and select Tuesdays and Thursdays in July and August from 6 pm and 7 pm.
The first yoga session will take place on Tuesday, July 5 starting at 6pm.
Every yoga session is outside a different habitat. One day you might be with lions and another with the giraffes. Every session will be different.
How Old Do You Have to Be to Attend?
Yoga sessions are coed and limited to guests ages 13 years and older. Guests under the age of 18 require parental consent to participate.
How Much Does it Cost?
A la Carte sessions are $25 for zoo members, $30 for the public. They also have a 5-class package that is $100 for members, $125 for the public. Both options can be purchased here.
Yogis will also be given a complimentary Detroit Zoo admission ticket at the end of the session.
13 Notable People That You Did Not Know Were From Detroit, MI
Detroit, Michigan is the birthplace of thousands of notable people and many people know. Check out this list of 13 people that you may not know were born in The D.
9 Animals That Are, Surprisingly, Legal to Own in Michigan
Step Back in Time to the Days of Motown at This Detroit Airbnb
Detroit is all about music and this Airbnb showcases the heart of it. Step back in time right in the thick of New Center Detroit, just steps away from the historic Motown Museum! Experience being a part of musical history surrounded by musical memorabilia in this meticulously restored 1911 home.
Inside the Abandoned Homes of a Detroit Neighborhood