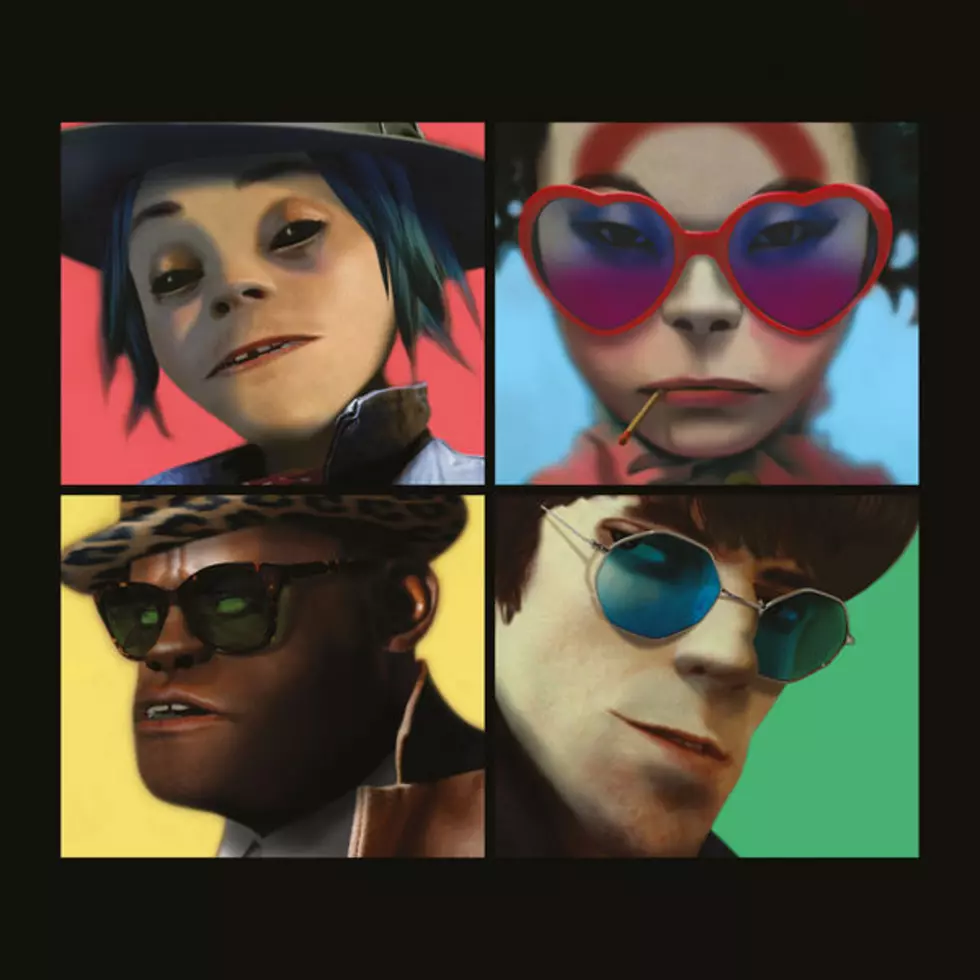 Gorillaz Drop New Song "Let Me Out" With Pusha T and Mavis Staples
Parlophone
We're just a few weeks away from getting the new Gorillaz album Humanz, which is slated to drop on April 28, and we're getting even more previews of what's to come. While the new project will be the first from the group in six years, following their 2011 release The Fall, they are releasing some new records to prepare the world.
The British virtual band released two new tracks with D.R.A.M. and Vince Staples at the end of March, and have just dropped the official version of their new song, "Let Me Out." The new record, which was first dropped on Beats Radio, sees guest features from both Pusha T and Mavis Staples. Stream it via Spotify below.
For his verse, the G.O.O.D. Music President questions his paranoia when it comes to the police and his dealings with them, as well as his family. He rhymes, "Tell me there's a chance for me to make it off the streets/Tell me that I won't die at the hands of the police/Tell me that I won't outlive my nephew and my niece." Staples eventually comes in for the hook, lending her beautiful, soulful vocals over the electronic beat.
The song is now available on all streaming platforms, and will only help build anticipation for the album coming later this month. Take a listen to "Let Me Out" below.
15 of Hip-Hop's Weirdest Album Titles