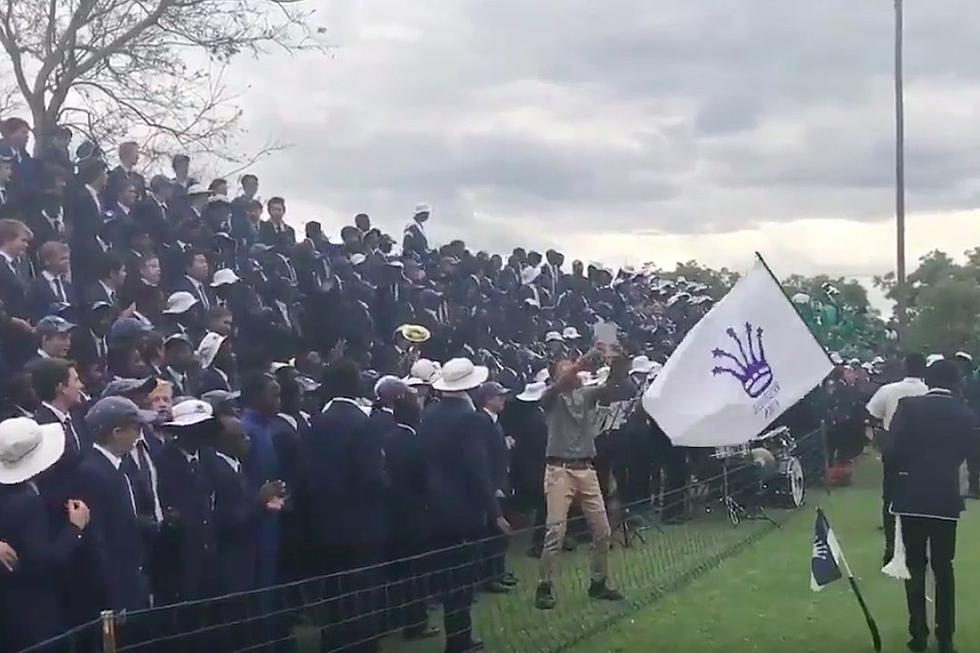 High School Band in Zimbabwe Covers Future's "Mask Off" to Perfection
Trends_SADC via Twitter
It's no secret that Future's music has made its way around the globe, but he seems to be extremely popular at a particular high school in Zimbabwe, Africa. The marching band at Peter House High School performs the Atlanta rapper's hit record, "Mask Off," at their school's rugby game in the city of Marondera, and they nail each and ever part of the song.
The performance, which is their rendition of Super's viral #MaskOffChallenge, starts off with the students playing the signature opening flutes, before the rest of the band comes in with some epic instrumentation that covers the song's catchy beat. Before we know it, the entire crowd in the stands is singing the record word for word, with many of the students dancing on the sidelines as well to show their enthusiasm.
Check out the footage of the students of Peter House High School's marching band performing "Mask Off" below.
See Photos of Future's Different Looks Over the Years