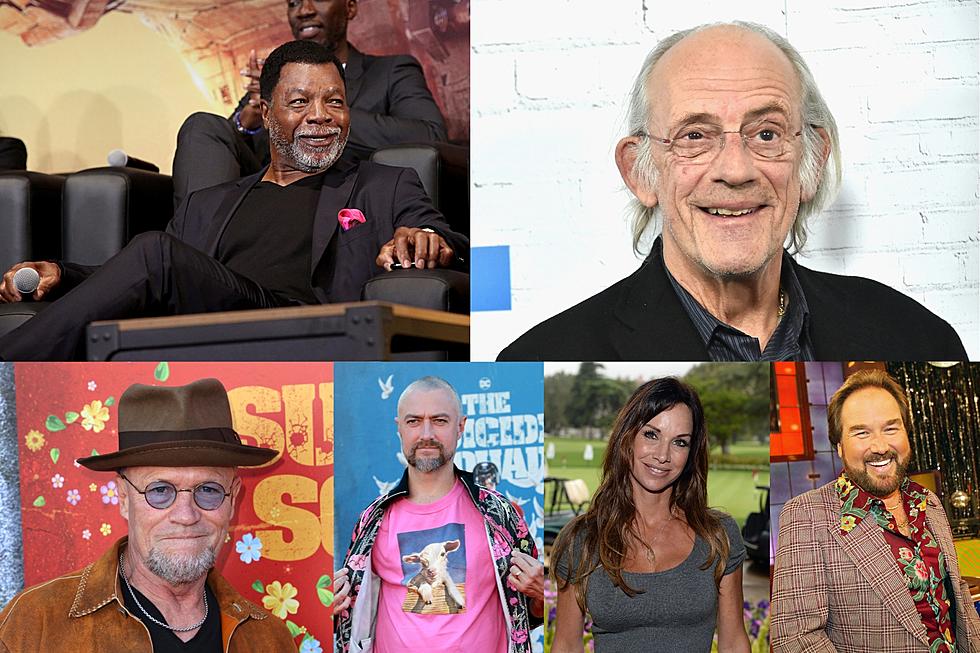 27 Celebrities That Are Scheduled to Be in Novi, MI in May 2023
Getty Images
Motor City Comic Con's celebrity guest lineup continues to grow!
Motor City Comic Con is set to return to Novi, Michigan in May and the guest lineup is getting better every day. So many great celebrity guests have already been announced with many more to come.
Motor City Comic Con will return to the Suburban Collection Showplace from May 19th through May 21st, 2023. The celebrity guest lineup is very diverse so far so buckle up and get ready. Fans of WWE, the Arrowverse, Marvel, and more have a lot to look forward to.
I absolutely love Motor City Comic Con. My friends and family look forward to it every year and it just keeps getting better and better. I was really happy to see that some of the characters from 'Home Improvement' have been added to the list including Richard Karn and Debbe Dunning. That takes me back to my childhood.
Speaking of my childhood, the voice of Mario and Luigi, Charles Martinet, will also be there. Even 'Doc Brown" himself, Christopher Lloyd, is scheduled for MC3 this year. The lineup up also includes some classic Star Trek actors will be there as well.
Tickets are on sale now for Motor City Comic Con. You can pick up a three-day weekend adult pass for just $85 or get daily tickets starting at just $30. VIP Fan Passes are also available for $249 which include weekend admission, a VIP badge, exclusive MC3 merch, VIP seating and fast passes, and more. Click here for all the details.
Source: Motor City Comic Con
Celebrity Guests at Motor City Comic Con in Novi - May 2023
Motor City Comic Con returns to the Suburban Collection Showplace in Novi May 19th through 21st, 2023 and these celebrity guests will be in attendance.
Michigan-Born Celebrities That Have Hosted 'Saturday Night Live'
Of the 940 episodes (as of 1/24/23,) only 15 people that were born in Michigan have hosted Saturday Night Live. See which ones here.
Pop Rox In Downtown Flint