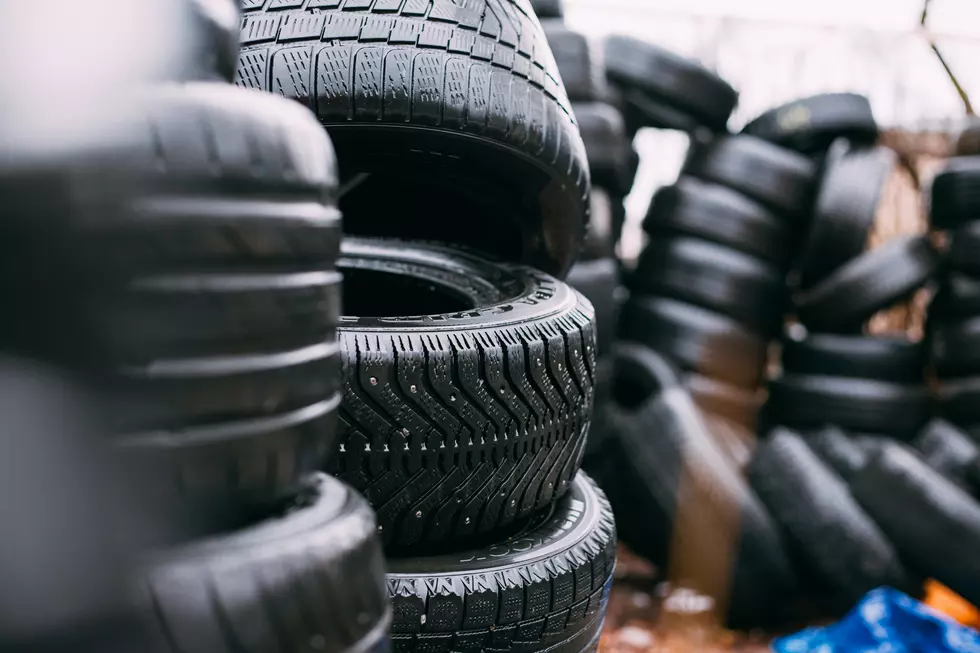 Five Types of Items That Michigan Goodwill Stores Won't Accept
Robert Laursoo via Unsplash
Goodwill stores in Michigan will not accept these items as donations, just FYI.
Whether you're moving, cleaning, or just trying to reclaim some space, Goodwill stores in Michigan are always looking for donations to fill their shelves. However, not all donations can or will be accepted. See what you cannot donate to Goodwill below.
When it comes to Goodwill stores in Michigan, some of the donation items on the "unable to accept" list vary a little bit from region to region. However, the types of items listed below are generally not accepted throughout the state.
Upholstered Furniture
Goodwill is unable to accept used mattresses, box springs, water beds, couches, sofa sleepers, and other furniture of that nature. However, donations of bed frames are acceptable.
Automobile Parts
This includes things like tires and car batteries.
Hazardous Materials
Gas, oil, propane, paint, paint thinner, insecticides, poisonous materials, etc...
Building Materials
Lumber, brick, doors, countertops, etc...
Tube TVs and Computer Monitors
If you have questions about what can and cannot be donated in your specific area, be sure to reach out to your local stores. Goodwill is broken up into regions of Michigan that include Goodwill Industries of Central Michigan's Heartland, Greater Detroit, Greater Grand Rapids, Mid Michigan, Northern Michigan, Northern Wisconsin and Upper Michigan, Southeastern Michigan, Southwestern Michigan, St. Clair County, and West Michigan.
Source: Good Will Industries of Greater Grand Rapids
10 Of Michigan's Oldest Restaurants
30 Famous Actors and Actresses Born in Good Ole Michigan
Michigan has produced thousands of famous actors and actresses. Here are 30 that were actually born here as well.
26 Funny Definitions of Michigan Cities from Urban Dictionary
Urban Dictionary doesn't hold anything back when describing places in Michigan. Check out 26 examples here.