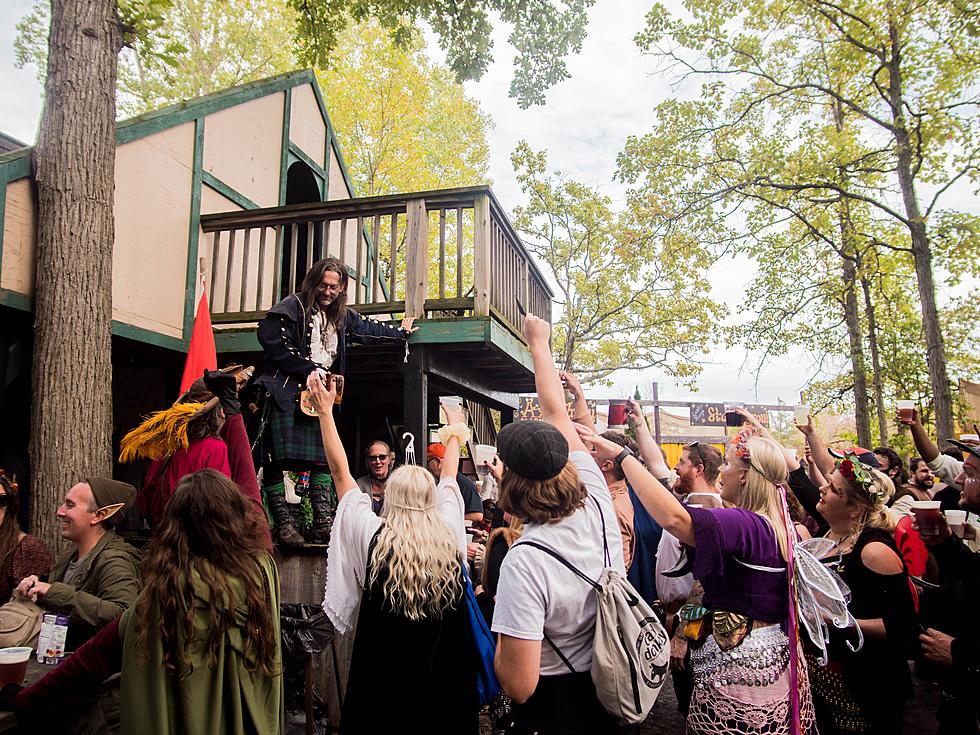 MI Renaissance Fest Returns to Holly in 2023, Get Details Here
Gio Bartlett via Unsplash
The themed weekends for the 2023 Michigan Renaissance Festival have been announced.
The Michigan Renaissance Festival returns for another year to Hollygrove on Dixie Highway. The first of seven incredible weekends will officially kick off on August 19th, 2023 and early bird tickets are available now.
As in previous years, the Michigan Renaissance Festival will offer plenty of entertainment for the whole family. Pub crawls, whiskey tastings, over 100 artisans, 17 stages of entertainment, and more will all return in 2023.
What and when are the themed weekends at the Michigan Ren Fest?
The themed weekends at the 2023 Michigan Renaissance Festival are as follows:
Pirates & Pups

August 19th & 20th, 2023
Bring your dog and break out your pirate costume

Highland Fling

August 26th & 27th, 2023
The Highland Games include a series of 8 events the State Masters competition happening on Sunday.

Vikings Invasion

September 2nd-4th, 2023
The Vikings Invasion weekend included an extra day for Labor Day and will also feature tattoo, beard, and mustache competitions.

Wonders of the World

September 9th & 10th, 2023
These two days include a world market, steampunk attire, and the Michigan State Belly Dance Championship.

Shamrocks & Shenanigans

September 16th & 17th, 2023
Traditional Irish vendors, food, music, dance, and even a Men in Kilts Contest.

Harvest Huzzah

September 23rd & 24th, 2023
Deaf Awareness Weekend, a BBQ competition, and more.

Festival Friday

September 29th, 2023
The only Friday of the festival features Ladies Shopping Day, School Day, a Masquerade Ball, and more.

Sweet Endings

September 30th and October 1st, 2023
The final weekend of the 2023 Michigan Renaissance Festival
Early Bird Tickets are Available Now
If you want to save some cash, get your early bird tickets to this year's MI Ren Fest now. A Royal Pass will only cost you $120 right now for adults 13 and up. Get all the details here.
Source: Michigan Renaissance Festival
Michigan-Born Celebrities That Have Hosted 'Saturday Night Live'
Of the 940 episodes (as of 1/24/23,) only 15 people that were born in Michigan have hosted Saturday Night Live. See which ones here.