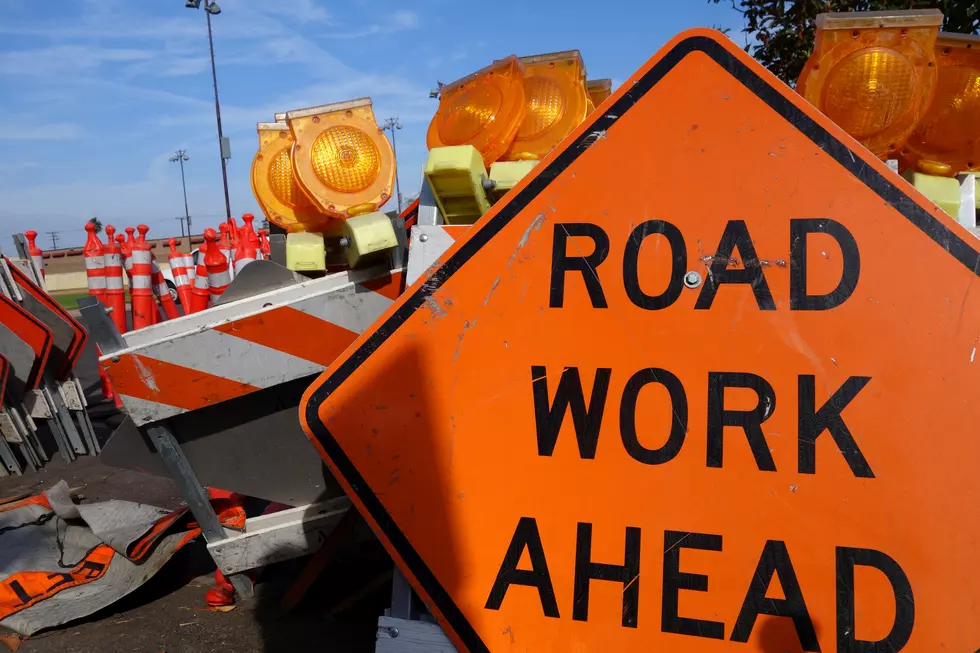 US-23 Northbound to Close at Hill Road for Bridge Repair
smodj
If you've been driving by construction barrels on Hill Road near the southbound US-23 entrance ramp and wondering "why are these still sitting here... they aren't doing anything." You're not alone.  Leaving Meijer after my weekly grocery trip, I've thought the same thing.  The sign is telling us to move, but there hasn't been any activity in months.
The barrels were placed earlier in spring of 2022 after a City of Flint truck hit the bridge.  There never was a comment from the city about the circumstances around the incident.  According to ABC12, at the time, an emergency construction crew fixed the bridge in a matter of hours to prevent crazy traffic back-ups.
After months of inactivity, the Michigan Department of Transportation says that's about to change.  Squeezing in one more important project before winter.
Expect various closures on Northbound US-23 in the next few weeks:
One lane of Northbound US-23 will be closed on Thursday November 3rd
Full closure of Northbound US-23 at 10pm Friday November 4th.
Northbound US-23 re-opens with one lane Monday November 7th at 5am.
There may be some lane restrictions on Hill Road as crews work, but any interruption to traffic would be minimal.  MDOT plans to have the project finished up by Tuesday November 22nd... just before Thanksgiving, thankfully.
Make plans for alternate routes and a little more traffic on neighborhood streets so you're not late.  Since it's almost Thanksgiving -- let's also be grateful it's not a round-about construction project.
See more from Michigan, here.
These Weather Memes Are Pure Michigan
These Michigan weather memes are the best of the best.
$18M Historic Randall's Point Walloon Lake Homestead
Currently
offered for $18 million,
making it one of the most expensive properties in the state, the compound comes with four cabins. Three of the cabins were built in the 1920s and the main log home was built in the 1970s. The original boathouse and barn remain. The homestead was founded by Bo Randall who was the founder of
Randall Made Knives
and a good friend of Ernest Hemingway who frequented the property for hunting. With over 5700 square feet of living space amongst the cabins, the compound is perfect for large families. A mix of modern and timeless history, this is truly a slice of Michigan history.
See Genesee County, Michigan's Most Famous Historic Places
These Genesee County buildings are part of the National Historic Places Registry