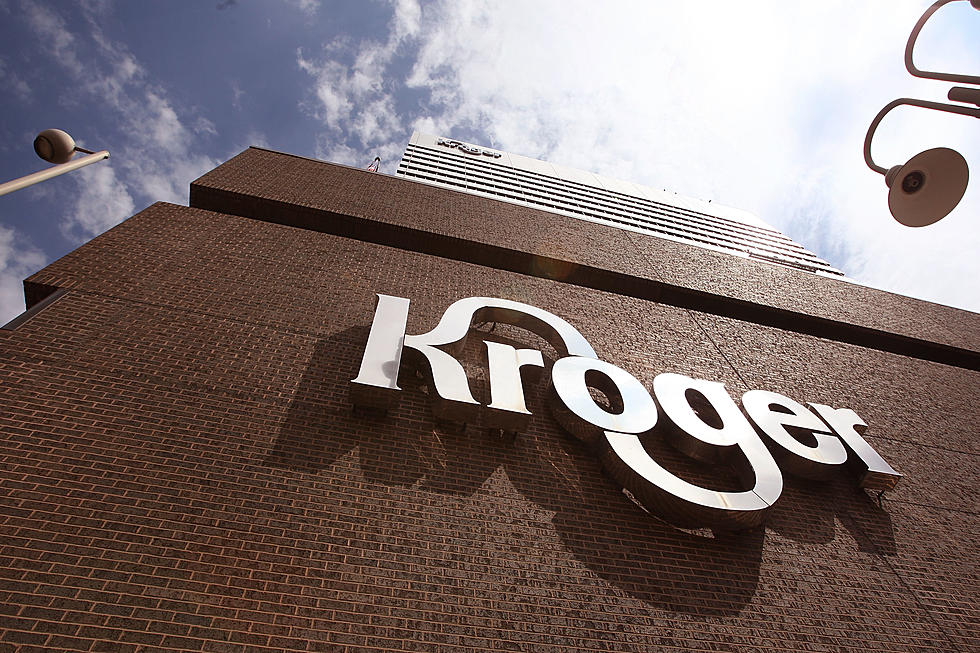 Kroger Introduces 'Thank You Pay' To Employees Working Through The Pandemic
Getty Images
Kroger announced Friday that it would be replacing the $2 an hour 'Hero Pay' with a one time bonus payment for its employees.
The new program is called 'Thank You Pay' which will give $130 Million to Kroger employees. The program means a bonus check to workers based on their employment status. According to the press release, full time employees will get a $400 check, while part time employees will get $200. Kroger tweeted about the new program last week.
The bonus checks will be payed out in two installments from May 30th to June 18th.
This new program is replacing the $2 an hour hero pay program that Kroger had put in place. According to the press release, the Hero Pay will be wrapping up on May 23rd.
Normally any time that a major corporation announces a bonus check for its workers, it's viewed as a good thing. That has not been the case for Kroger and the Thank You payment. The reaction on Twitter has been brutal, with many calling out Kroger online.
The UFCW is the union that represents the nearly 20,000 Kroger employees in Michigan. Since Kroger made the announcement, they have not been happy. The president of the union went on CNN over the weekend to talk about why.
This is such a rough environment for everyone right now, and it only takes one second to go from hero to goat.
Kroger was praised for their Hero Pay program, as they should have been, but the story is different now. Workers feel like Kroger is switching the policy based solely to save money, while they are still putting themselves in harms way. Kroger is doing what's best for their business while still trying to give to the employees that make the business run.
I don't have enough inside information to know which side is in the right, but the push and pull going on is legit on both sides. We are all working in a situation right now where if you still have a job, it most likely is pushing you into harms way. It's hard to stand up and say that you deserve more pay or recognition based o the hazards we face right now, without feeling like there's a line of people waiting to take your job.
Nothing about this is easy. It seems like the further we go into the pandemic, everyone is getting a little closer to the edge. That leads to most of us being quicker to be angry, and instead of talking to the people we disagree with, we are yelling. That makes it hard to listen, and even harder to find some sort of common ground with them.
I hope that cooler heads will be able to find something that makes both parties happy here. Kroger really has done great things for their employees and customers, but this argument might overshadow all of it.
READ MORE: See how some companies are changing their businesses to combat COVID-19