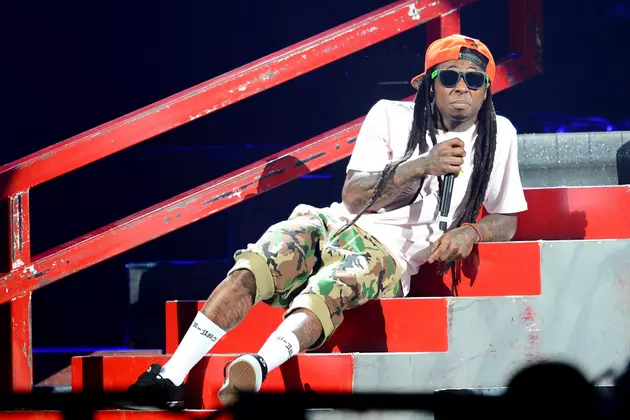 Hear Lil Wayne's New Song "Like a Man"
Ethan Miller, Getty Images
It looks like Lil Wayne isn't taking much of a moment's rest this summer, as he's dropping new material for fans left and right. The Young Money head honcho releases his brand new song, "Like a Man," which comes straight off of famed producer Onhel's Soundcloud page.
The new song hears Weezy tapping into his soft side, providing some melodic vocals and bars over the catchy record that saw production from both Onhel, as well as DJ Sirome. Listeners will notice the Free Weezy MC spitting some of his signature wordplay on lines such as "Got the bricks like I'm shooting from the half court."
Yesterday, the New Orleans native delivered the visuals for his "Loyalty" record with Gudda Gudda and Hoodybaby, where they were seen vibing in Wayne's studio-turned-skatepark. The track comes off of the rapper's In Tune We Trust EP, which he released back in June, that featured his highly-anticipated "Magnolia" freestyle.
Fans are still patiently awaiting the release of Lil Wayne's Carter V album, and while it may see the light of day before the year's end, Weezy is doing his best to tide his supporters over in the meantime. We can expect new music to drop sometime in the near future, but there's no word on what we'll be receiving.
Take a listen to Weezy's new track "Like a Man" below to see what he's been cooking up.
See 25 of the Best Hip-Hop Projects of 2017 (So Far)