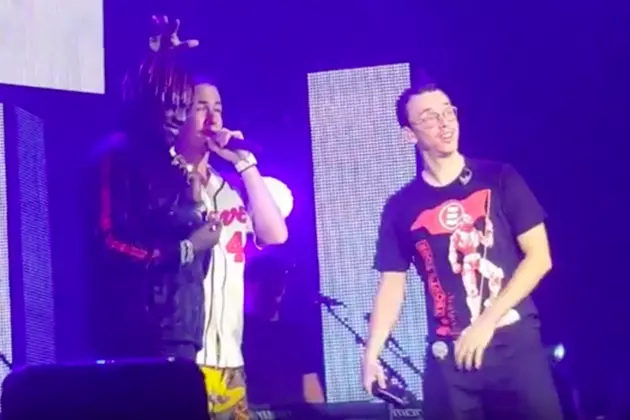 Logic Brings Out Lil Yachty to Play Mario Kart at Atlanta Stop of Everybody Tour
yAkidAgain via YouTube
In the clip, we can see Logic and the Atlanta native pulling out the Nintendo 64 sticks to get into some serious competition. The race doesn't last too, too long, but both Logic and Lil Boat look pretty locked in. Unfortunately for Boat, though, Logic took home the W.
"Brought out Yachty in Atlanta just to destroy him in Mario Kart 😂," Logic captioned an Instagram post documenting the video game beatdown. We're pretty sure the happy-go-lucky Yachty wasn't tripping too much, though. Looks like he almost won.
This is just the latest bit of touring fun Logic's engaged in during his Everybody tour. A little over a week ago, the Maryland rapper jumped into a rap battle with his own bodyguard. Although the bodyguard got in a few bars, Logic ultimately took home the W in that little contest too.
"You want to talk shit, I got it/But why can't you get a bitch unless you say, "I work for Logic,'" the DMV-bred lyricist spit. Yeah, probably not a good idea to go at it with this guy.
Check out Logic's video game skills in the video below. Peep his Instagram post with Yachty beneath that.
See 25 of the Best Hip-Hop Projects of 2017 (So Far)