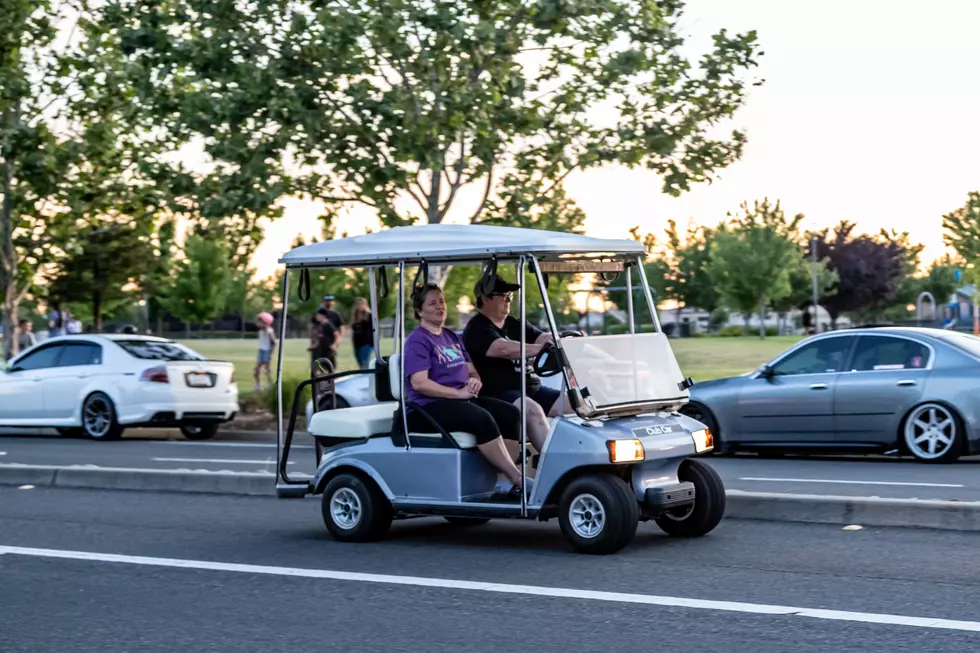 MI Town Requires License Plates on Golf Carts That Drive on City Streets
Eric Brehm ; Unsplash
Starting September 1st, residents in Sturgis, Michigan will be required to put a license plate and registration sticker on their golf carts if they want to drive them on city streets.
According to Sturgis Journal, the amendment to the city ordinance is a change from the previous requirement of the display of only a registration sticker on the driver's side of the cart.
It's not clear if other cities will follow suit.
Honestly, I had no idea that you could legally drive golf carts on city streets. I live in a subdivision where people are always driving golf carts around all the time.
You can't drive golf carts on roads with a speed limit of over 30 mph and can't be driven at more than 15 mph. Drivers must be at least 16 years of age and have a driver's license. Apparently, parents in my neighborhood aren't aware of that rule or they don't care because I always see young kids driving around.
Can You get a DUI While Driving a Golf Cart?
Yes, you can get a DUI while behind the wheel of a golf cart. Even though golf carts aren't necessarily considered a "motor vehicle," a person driving drunk on a golf cart can cause damage and harm. So, it is possible that law enforcement officers may arrest golf cart drivers for driving under the influence.
You don't hear of many people getting DUIs while on a golf cart but it does happen from time to time.
Here's How to Register Your Golf Cart
What you need for the Department of Motor Vehicles to register an LSV (low-speed vehicle) is a valid driver's license, VIN, and liability insurance.
27 Michigan Golf Courses With a 4.7 or Higher Google Rating
The people have spoken (well, rated them on google), and here are 27 golf courses in Michigan that have a 4.7 or higher rating on Google.
$6.9M Golf Resort for Sale on Drummond Island in Michigan's U.P.
This amazing $6.9 million property on Drummond Island, MI comes with an 18-hole championship golf course, marina, airplane hanger, 1,500 acres, and more.
This House Comes With An Iconic Golf Hole Straight Out The PGA
This house for sale in Illinois is impressive all by itself but the thing that's got people talking is the incredible replica of hole #17 of TPC Sawgrass. Let's take a look at this one-of-a-kind home.