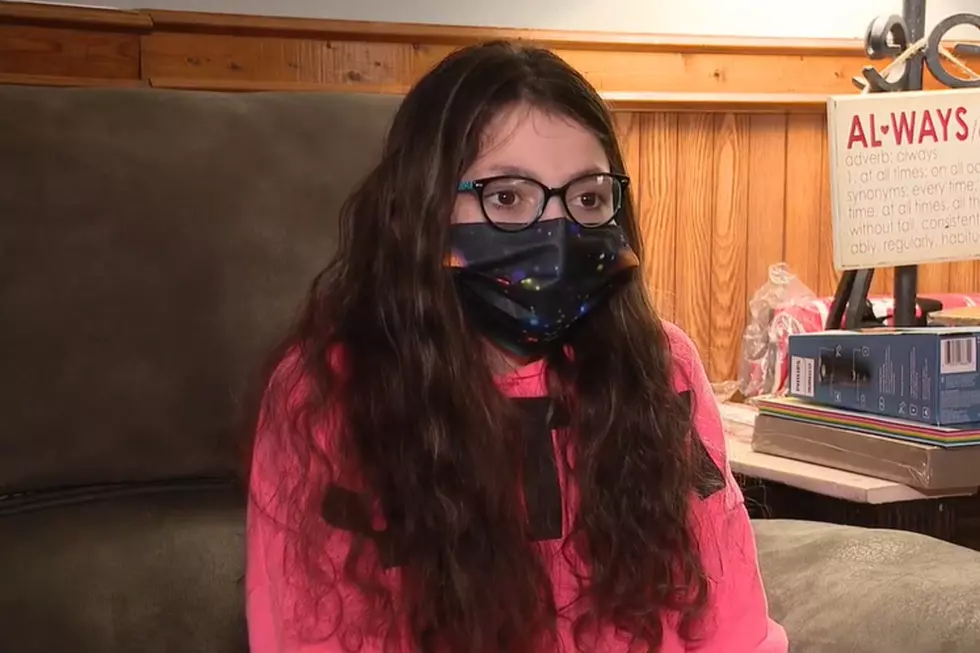 Michigan Girl Delivers Backpacks Filled With Supplies to The Homeless
Fox 2 Detroit
Every time I see someone sleeping outside on the streets I wonder how they got there in the first place and just wonder about their story in general. Well, a 10-year-old Michigan girl didn't just sit there wondering, she took the initiative to help them out with what she calls "homeless backpacks."
This Davisburg girl's passion to help the homeless started when she and her family were walking into a monster truck rally in Detroit a few years ago and she noticed people sleeping on the streets. It was literally that moment that inspired her to put together backpacks filled with supplies.
According to Fox 2, she fills the backpack with a hat, hand warmers, snacks, poncho, toothbrush & toothpaste, water, and more.
To top it off, this sweet kid says doesn't want anything in return, she just likes giving. She also says, she won't leave the homeless people out and will always make them feel included.
During the cold winter months, she and her family will go to Flint, Pontiac, and Detroit to hand out the backpacks to people in need.
The family makes creative coffee mugs to cover the expense plus her dentist and other family members help her out.
She will give out more than 150 backpacks this year, which brings the total to more than 500 backpacks since she started handing them out.
What an awesome kid with a big heart.
Enter your number to get our free mobile app
These 40 Children Went Missing In Michigan In 2020 & Have Not Been Found