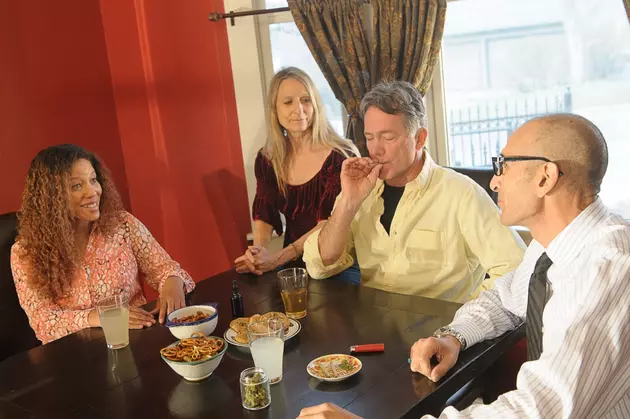 Smoking Weed Is the Best Way to Avoid a Hangover on New Years
Courtesy of Drug Pollicy Alliance
The best way to salvage what is left of your liver and avoid a dastardly hangover this New Year's Eve is to skip the hard liquor and smoke weed instead.
Marijuana, while illegal for recreational consumption in the state of Michigan, is considered by some medical professionals an effective substitute for those trying to avoid dropping dead of cirrhosis of the liver by the age of 40. In fact, smoking marijuana might even protect your liver while you drink.
A recent study published in the journal Free Radical Biology and Medicine found that cannabidiol, one of the primary non-intoxicating compounds of the cannabis plant, has the ability to protect the liver from the effects of alcohol consumption.
"Cannabidiol can prevent acute alcohol-induced liver steatosis (fatty liver) in mice, possibly by preventing the increase in oxidative stress," the study authors wrote.
However, for those who plan to join amateur hour and booze it up like Motley Crue back in the early 1980s, where the night is sure to end in projectile vomiting and a violent hangover, you should know that your actions are going to cause a very unpleasant onset of the liver quivers.
Perhaps the following video on how to treat hangovers will help you: