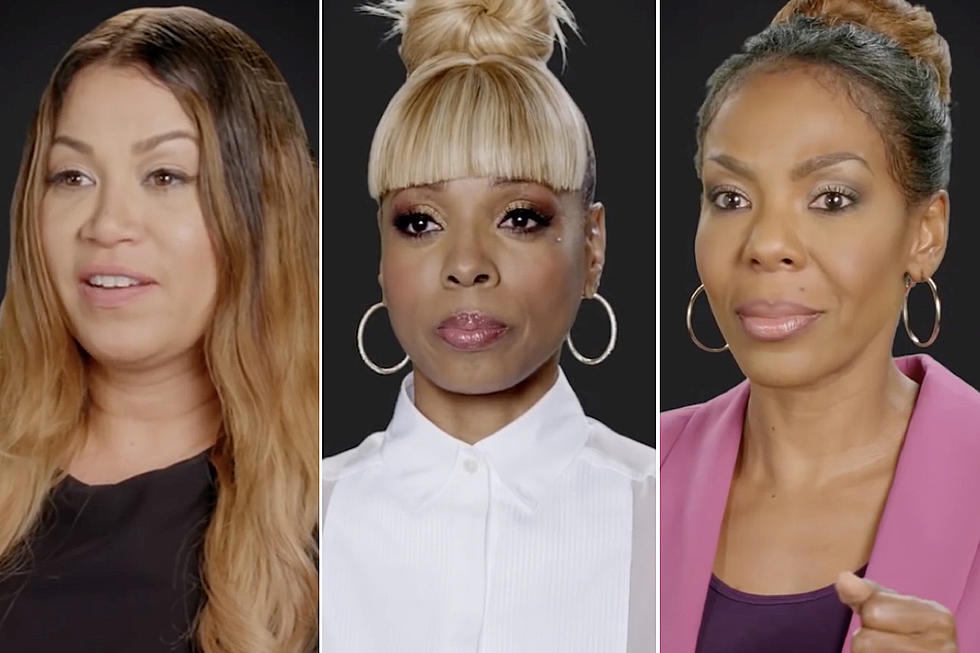 'Surviving R. Kelly' Episodes 1 and 2 Recap: Victims Share Stories of Singer's Abuse
Lifetime via YouTube
Lifetime's documentary series Surviving R. Kelly features survivors and people from R. Kelly's inner circle who have come forward with new allegations about the R&B singer's alleged sexual, mental and physical abuse towards women at different times over the last 20 years. Check out XXL's review of night one of this powerful docuseries.
Episode 1 - "The Pied Piper of R&B"
There's a lot to unpack with the Lifetime docuseries Surviving R. Kelly, which succinctly chronicles the singer's predilection for sexual relationships with young girls. The docuseries features several women who claim to have been manipulated and abused by the famed (and now disgraced) entertainer. These brave women's stories are both shocking and disturbing as they reveal how families, the music industry and even the justice system have all failed them.
Episode one explores R. Kelly's early childhood growing up in Chicago and his rise to R&B superstardom in 1993, with the release of his solo debut album, 12 Play.
Kelly's older Bruce Kelly, who is currently incarcerated, recalls a young R. Kelly being shy and very timid as a child. Kelly's baby brother, Carey Kelly, concurred, adding that Kelly wasn't cut from the street as he promotes in his music and was often at home under the protective eye of their late mother. Both brothers acknowledged that R. Kelly had a talent for music. "He gravitated towards [music] like it was his destiny," said Carey. "He became obsessed with music because it took him away from reality."
The episode also touched on R. Kelly's claim in a Tavis Smiley interview that he was sexually molested by several family members from the ages of 7 to 14. Kelly said it awakened his sexual side before he even knew what sex was at an early age.
We then meet Jovante Cunningham, a former backup singer who met R. Kelly at Kenwood Academy High School, where the singer often picked up young girls. Cunningham said Kelly invited her to hang out at his studio after school. She was only 14 years old. Through the course of their relationship, she witnessed Kelly allegedly having sex with multiple girls in the studio. "I'm not going to say no names, but we were all underage at the time," she reveals.
She also claims to have seen Kelly having sex with Aaliyah Haughton, his then-R&B protege who died in a plane crash in 2001. Cunningham claims the incident occurred on a tour bus in the 1990s.
While R. Kelly and Aaliyah grew closer during the recording process of her 1993 debut album, Age Ain't Nothing but a Number, their relationship drew more attention after Vibe magazine published their marriage certificate. Aaliyah was listed as 18 years old on the document even though she was just 15 at the time.
Kelly's former tour manager/assistant Demetrius Smith also revealed that the singer informed him that Aaliyah was pregnant at one time, much to his dismay. He then added that he forged documents so that Kelly could marry Aaliyah in a quick marriage ceremony. "I'm not proud of that," he said matter-of-factly. "But I had papers forged for them."
The episode also introduces former singer Lizzette Martinez, who met Kelly at the mall when she was 17 years old. She was invited to his studio with the promise that Kelly would make her star.
Martinez's relationship with R. Kelly is further explored in episode two. In addition, R. Kelly gets married much to the surprise of his family.
Lizzette Martinez Talk About How She Met R. Kelly on Surviving R. Kelly Docuseries
Episode 2 - "Hiding in Plain Sight"
In the second episode of Surviving R. Kelly, Lizzette Martinez details how R. Kelly manipulated her with the promise of a music career. Instead, Martinez said that she was treated like a sex object. She also recalls the first time R. Kelly abused her. Martinez claims that the singer smacked her in the face after he caught her looking at another man at a party. In a shocking twist, Martinez also discovered that Kelly was married a year into their relationship.
We are then introduced to Andrea Kelly, the ex-wife of R. Kelly. She met R. Kelly at the age of 17 and became his background dancer after she auditioned for him. Their relationship soon blossomed and at one point, she helped him learn how to read. But Andrea said there was a dark side to him. "He's a control freak," she said. "I honestly believe that he has a god complex."
R. Kelly was apparently so controlling that he arranged a surprise wedding for him and Andrea without her consent or input. Neither Andrea's parents nor Kelly's own brothers were invited to their secret wedding.
Through the course of their 10-year marriage, Andrea claimed she was tortured and abused by Kelly. At one point, when Andrea was asked by Surviving R. Kelly executive producer Dream Hampton if R. Kelly ever kept her in a locked closet, she openly cried but gave no answer (her tears said it all).
Meanwhile, Martinez, at the age of 20, discovered that she was pregnant. Several days after finding out, she had a miscarriage. She also claims that the Michael Jackson ballad "You Are Not Alone," which R. Kelly penned, was actually a song about her and the loss of their baby.
Martinez finally left R. Kelly after she contracted Mononucleosis from him and was hospitalized for several weeks. The entertainer was nowhere to be found and didn't offer to help with the medical bills, according to Martinez.
R&B singer Stephanie "Sparkle" Edwards also delivered some gut-wrenching testimony about her dealings with R. Kelly. And Sparkle, one of R. Kelly's original background vocalists, considered Kelly her mentor but acknowledged that he was very controlling and dictated every aspect of her career.
Shockingly, Sparkle revealed that while hanging out with Kelly at his home, she witnessed his wife, Andrea, asking the singer for permission to eat, which baffled her. Sadly, Sparkle would introduce her 12-year-old niece to R. Kelly, much to her regret.
Finally, there's Lisa Van Allen, his former backup dancer, who met R. Kelly at the age of 17 on the video set of "Home Alone" with Keith Murray in 1998.
Their relationship evolved to a point where she and Kelly would regularly engage in threesomes with other underage girls. Allen recalls she and Kelly having sex with a young girl who was allegedly 14 years old.
Overall, R. Kelly continues to control and manipulate women he brings into his surroundings. But things come to a head when an underground sex tape surfaces featuring the singer having sex with an underage girl. Kelly's infamous sex tape scandal in 2002 will be the focus of episode three and four of Surviving R. Kelly.
The remaining episodes of Surviving R. Kelly will air on Friday (Jan. 4) and Saturday (Jan. 5) at 9 p.m. ET on Lifetime.
Watch Andrea Kelly Talk About R. Kelly on Surviving R. Kelly Docuseries
Watch Sparkle Talk About R. Kelly's Controlling Behavior on Surviving R. Kelly Docuseries
See 15 of Hip-Hop's Weirdest Album Titles