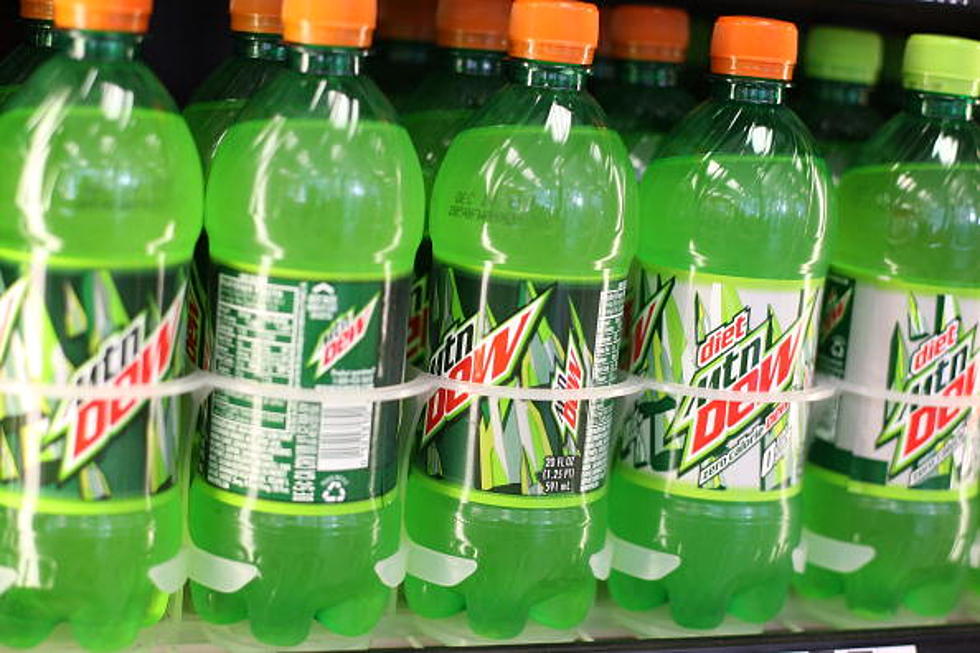 Yoopers Get Their Very Own Custom Mt. Dew Bottles [VIDEO]
David McNew, Getty Images
Residents of Michigan's Upper Peninsula are getting their very own Mt. Dew bottles as a peace offering from the beverage maker.
The pop maker (Yes, we call it pop in Michigan!) announced its #DEWnited States campaign just after the Fourth of July, asking folks to vote for their state to get a custom label.
They instantly caught flack from U.P. residents when their version of the US map showed the Upper Peninsula as part of Wisconsin. Mt. Dew quickly apologized and urged Michigan residents to tweet about why they love the U.P.
On Sunday (8/11), Yoopers got their wish, getting their very own customized Mt. Dew bottle. Dozens of people stood in line for their chance to get their hands on the limited-edition product.
Residents are also invited to dunk Mt. Dew employees in a dunk tank at the U.P. State Fair.