Buffalo Bills Fan Falls from Upper Deck After Playing Around on Guard Rail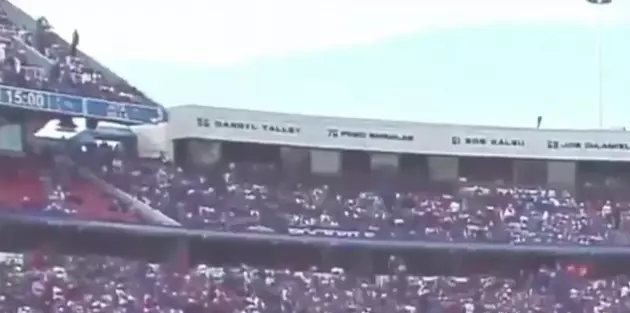 A Buffalo Bills fan fell from the upper deck area of Ralph Wilson stadium after playing around on the guard rail. I have to be honest, I laughed at this the first time I saw it but I don't know if that was the correct thing to do. 
The fan was showing off and couldn't keep his balance and fell below.  No word on his injuries but let's pray he is well and has learned his lesson. Anytime you decide to do anything stupid like this, you're going to get laughed at.  I think it is okay to crown this guy the idiot of the day.
Subscribe to Club 93.7 on