Dude Makes Most Amazing Wheelchair Basketball Shot Ever [VIDEO]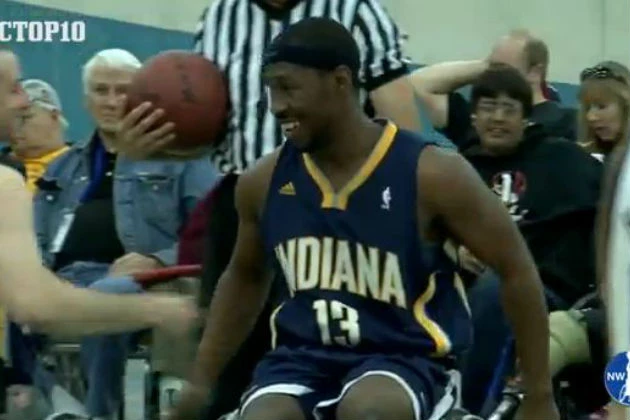 Until today I didn't even know there was a pro wheelchair Basketball league but after seeing this I want to go to a game.
Wheelchair basketball has been around for a while I first noticed how serious it was when Jimmy (DRAKE) got shot on Degrassi and he joined a team. But never in a million did I think it was so big that there is a professional basket all league. This video is the perfect way for you to see how competitive it can get. Player Brian Bell Goes hard in the paint and makes a great play while falling out of his chair.
Subscribe to Club 93.7 on