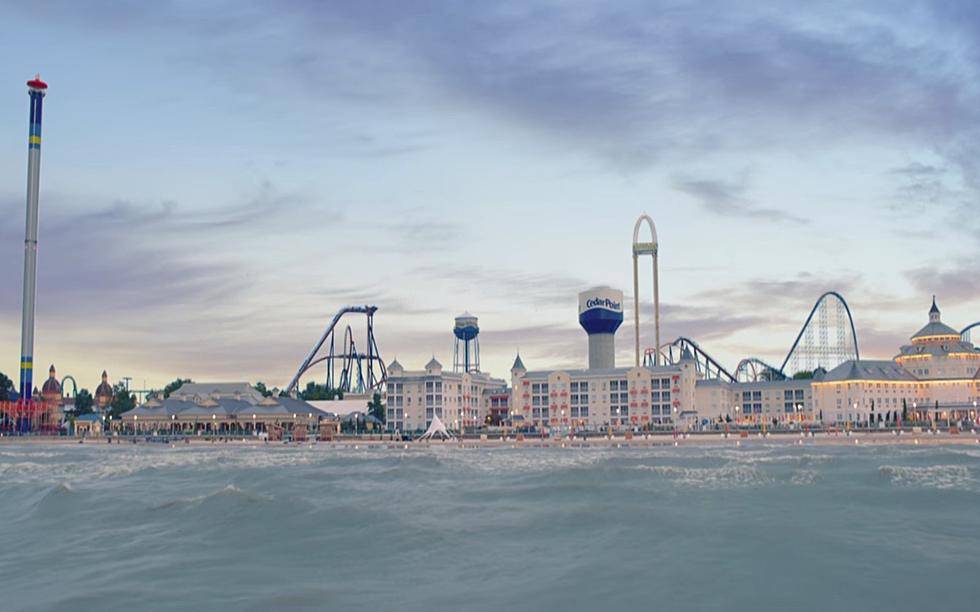 Cedar Point Wins Multiple Awards Including Best Amusement Park
CedarPoint via YouTube
Cedar Point needs to expand their trophy shelf after picking up some big awards including Best Amusement Park.
The accolades come from USA Today where they named the best amusement and water parks in the US. Cedar Point picked up awards for:
Best Amusement Park
Best Amusement Park Hotel for Breakers
Best Roller Coaster - Steel Vengeance
I feel like everyone in Michigan grew up taking summer road trips to Cedar Point, filled with a mix of anticipation and fear. The anticipation part is obvious, but the fear probably needs a little explaining.
The rides at Cedar Point are some of the tallest, fastest rides in the world. The day you finally become tall enough to ride the rides, you're filled with mixed emotions. You've been waiting so long to ride, but now that you actually can ride, you have to muster up the courage to do it.
I remember the year that the Magnum opened . . . waiting in the line with my two older brothers. I was paralyzed with fear, but under no circumstances could I show them I was scared. The closer we got, the more I felt like I was going to die right there on the spot. Eventually I cracked and they teased me back into having the courage to ride. It was the best decision I ever made. From that moment on, I was hooked on roller coasters, and I go to Cedar Point as much as I possibly can.
Unfortunately I have not been to ride the award winning Steel Vengeance yet. I am planning a trip with my family in July, and you can bet I'll be on the ride more than once.