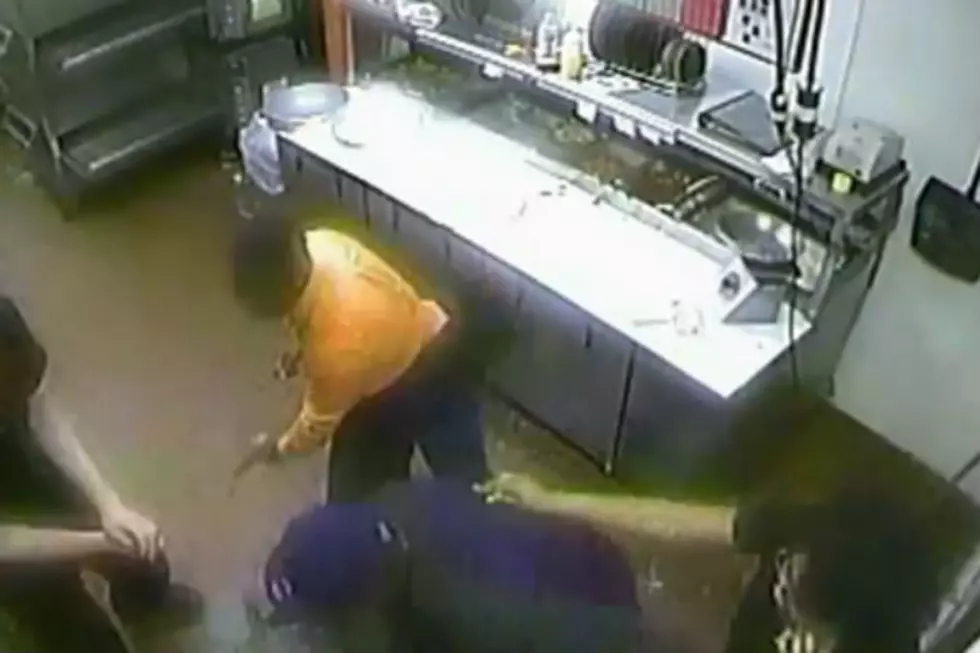 Chuck E Cheese Brawl Erupts Over A Broke Photo Booth [Video]
WEWS via YouTube
Security cameras caught a huge brawl that erupted in an Ohio Chuck E. Cheese between customers and employees when a photo booth stopped working.
Six Chuck E. Cheese employees were injured during as a result of the fight.
The whole thing started when customers celebrating a child's birthday started to complain about a photo booth that had stopped working.
The manager said that the store was extreme busy, and that the customers would have to wait until they had a minute to look at the machine.  A group of men from the party followed the manager into the kitchen, and that's where the surveillance camera footage picked up the fight.
Police are working with Chuck E. Cheese employees to find the people responsible.
I'm still debating if this fight is worse than the one that happened in Detroit, where women were literally fighting with one hand and holding their babies with the other.
FOX8 put together the following report about the fight.