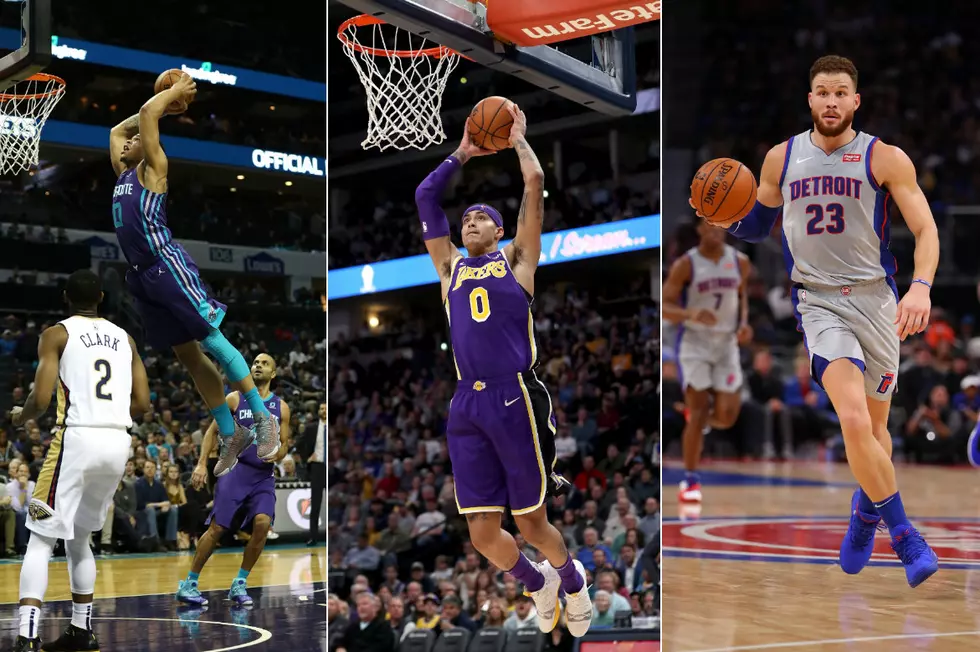 Flint and Michigan Touch All Parts Of NBA All-Star Weekend
GettyImages
The 2019 NBA All-Star Weekend has at least three players with Michigan ties taking part in the festivities.
Don't get your hopes up too high, it's not like we're the Warriors sending three or four players every year. I'm just trying to dig and find a positive way to look at the fact that The Pistons have had trouble getting anyone into the All-Star Game recently.
The representatives with Michigan tie-ins are all great players, and deserve the recognition that they are getting.
Miles Bridges will be officially participating in the NBA All-Star Dunk Contest on Saturday night. He is going in as the favorite, as fans even started online petitions to make sure he would be dunking.
Check out the highlights of Bridges and all of the contestants he will face below.
Kyle Kuzma has definitely been making a name for himself in the league this year. With Lebron out, Kuzma has been taking on a lot more of the offensive load for the Lakers. He had his best game as a pro a couple of weeks ago, and everyone agrees he is on his way to being one of the top players in the league. He's also one of the few players taking part in more than one event.
I know that Blake is not from Michigan, but seeing as how he is the only Pistons player in the All-Star Game, I had to include him. Plus Blake has been having a career year for Detroit so far. He's not getting much help from the rest of the team, but still goes out and puts up great numbers each night.
Blake will be participating in the NBA All Star Game on Sunday night on Sunday at 8:30pm.
There may be more Michigan connections added to All-Star Weekend when the Celebrity Game lineups are announced. You can keep up with the Celebrity Game news here.
If you need more Michigan tie-ins, just watch any of the broadcasts to see Jalen Rose, Chris Webber, and a host of other current and former players.