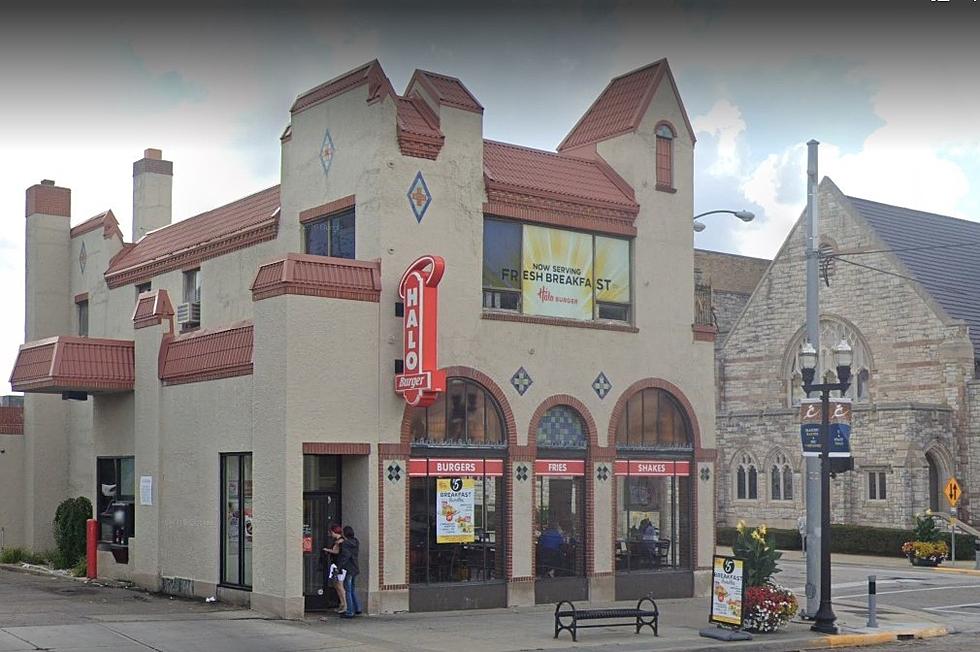 Flint's Iconic Downtown Halo Burger Set to Reopen After a Year Closed
Google Street View
Just in time for the cars to go rolling through town for Back to the Brick, a staple in downtown Flint is ready to come alive again.
After being closed for more than a year, Flint's iconic downtown Halo Burger will open their doors again. The ribbon cutting ceremony to celebrate the big reopening will take place Monday, August 16th at 10:00am.
The location, located at 800 S. Saginaw Street, will unveil a whole new look to celebrate opening the doors once again. After shutting their doors nearly a year and a half ago due the ongoing coronavirus pandemic, the location took the time to make some changes to the popular Flint location.
According to Mlive, during the shut down the restaurant made some important updates including creating an open concept kitchen, remodeling the dining room, updating restrooms and more.
"We're ecstatic to welcome the community back through our doors," Olivia Ross, director of marketing at Halo Burger, told Mlive. "Our recent renovations have really highlighted what makes this building so unique and given it a deserved update. It holds so much of our history and has been an important part of the community for nearly a century and we can't wait to share it with the public."
Halo Burger is true Genesee County and a part of what really "is Flint". Bill Thomas began leasing the Kewpee Hotel Hamburger franchise from its owner back in 1944 and eventually created the first Halo Burger at 415 Harrison Street in Flint.Thomas expanded with a second Kewpee location downtown Flint with the purchase of Vernor's Ginger Ale building in 1951.
The Thomas family sold the nine location chain outside the family to Dortch Enterprises in 2010. The chain was then sold again as Dortch Enterprises sold the 15 location Halo Burger chain to Halo Country LLC on January 14, 2016.
MORE TO EXPLORE: Michigan Restaurants Featured On The Food Network