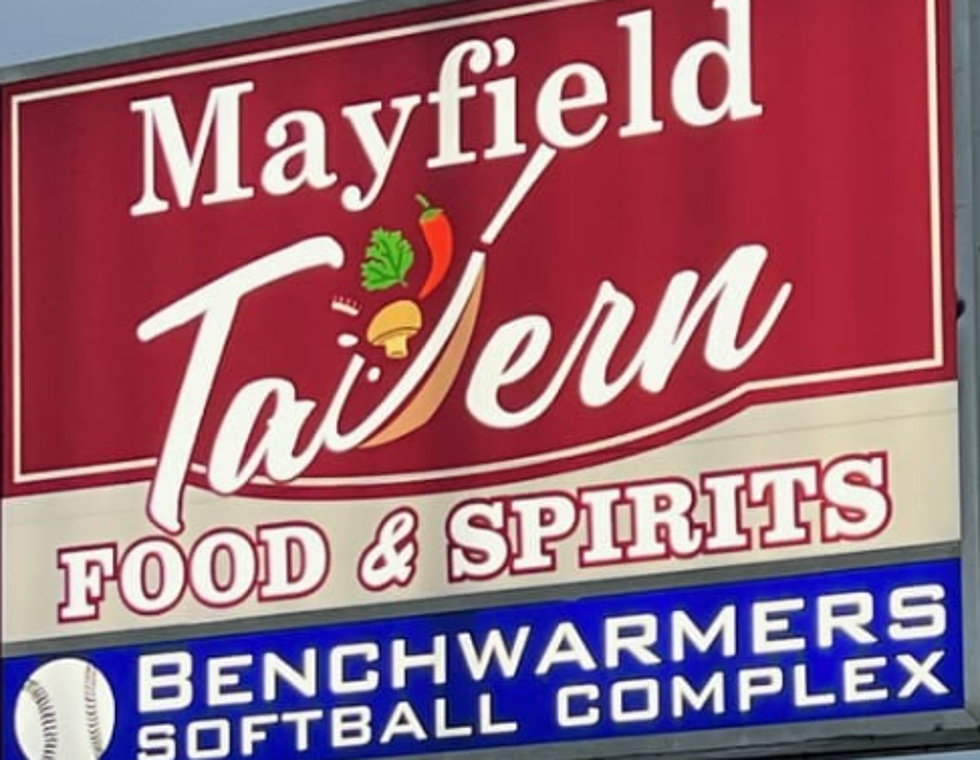 New Mayfield Tavern In Lapeer – Open For Business
The Mayfield Tavern Facebook
The new Mayfield Tavern Food & Spirits is open for business and ready to serve Lapeer County and surrounding areas.
The spot was the former home of Benchwarmers Bar and Sports Complex, located on North Lapeer Road in Lapeer. After being empty for many years, new owners Chef Dave Wilder and Chuck Bush are bringing new life and excitement to the place.
The Mayfield Tavern opened earlier this month (May 2023) to rave reviews. As you will see in the photos below, the food options look awesome. Guests can enjoy homemade chips, juicy burgers, fresh wraps, cheesy mac, pasta dishes, and more.
Beer lovers can choose from a variety of domestics, as well as craft and local beers too. If a mixed drink is what you desire, be sure to check out the signature cocktail selection or enjoy a glass of wine.
As far as Benchwarmers Softball Complex goes, summer leagues are underway. Fall leagues will also be an option. Sports fans can enjoy awesome snacks and cold beverages (including beer) while enjoying a game.
Hours at The Mayfield Tavern are as follows,
Monday: Closed
Tuesday: 3:00 PM to 10:00 PM
Wednesday: 3:00 PM to 10:00 PM
Thursday: 3:00 PM to 10:00 PM
Friday: 3:00 PM to 10:00 PM
Saturday: 3:00 PM to 10:00 PM
Sunday: 3:00 PM to 9:00 PM
For more on The Mayfield Tavern, check out the photo gallery below.
I look forward to seeing you there soon.
The Mayfield Tavern In Lapeer
Lapeer County Barn Home With Silo Bedrooms
This restored Lapeer County barn has some interesting features, especially the bedrooms that are tucked away in its silo.