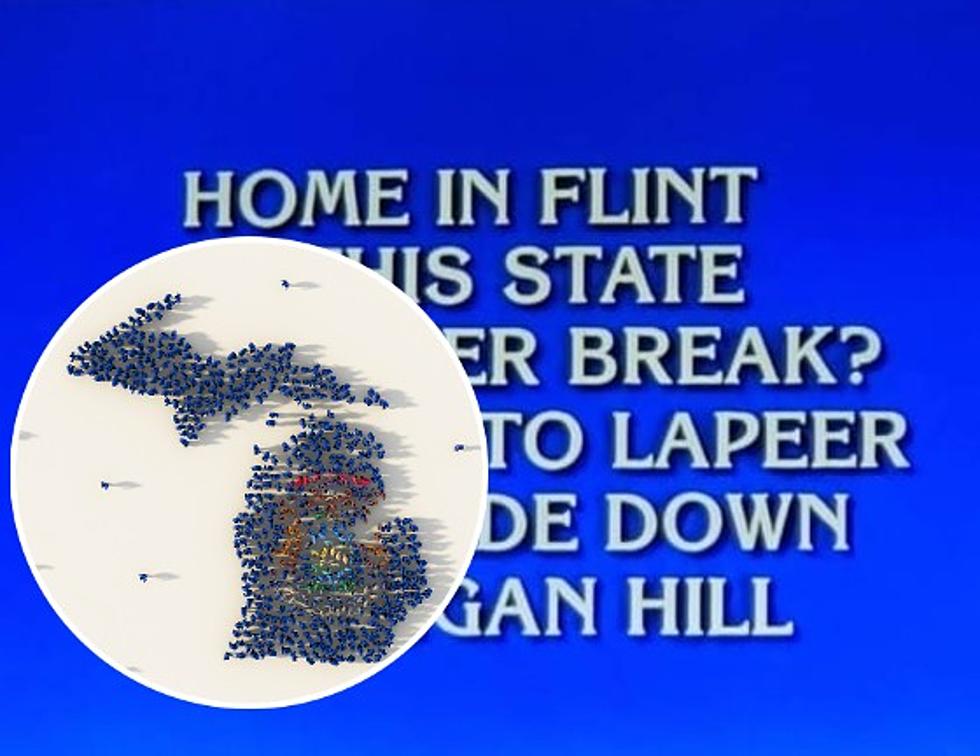 Awesome – Flint And Lapeer Appear In Same 'Jeopardy' Clue
Growing Up In Lapeer Facebook/Townsquare Media Lab
Many Lapper County and Genesee County residents were surprised last night to see both the city of Lapeer and the city of Flint mentioned in the same 'Jeopardy' clue.
The category was 'Home From College' and for $200, the clue read as follows,
The winning answer (question) was, 'What is Michigan?'
Social media users were quick to post the clue on Facebook after it aired, and many people were confused as to where Toboggan Hill is and or was in Lapeer.
There were multiple posts on the Lapeer News & Discussion Facebook page that stated Tobaoggan Hill is actually in Genesee County, multiple posts that referred to Toboggan Hill as Dead Man's Hill, and multiple posts about Toboggan Hill being located on Washburn Road in Lapeer.
After reading numerous comments, I gave up. I am still unclear as to where Toboggan Hill (if the hill is really even called that) is in Lapeer. I'll take 'Where In The Hell Is Toboggan Hill In' for $200 Mayim.
There were some photos posted on the Growing Up In Lapeer Facebook page, that from all accounts, just may be the actual spot the Jeopardy clue was referring to. You can see those pictures here.
What I do know for sure is that Lapeer and Flint residents alike were excited to have their cities mentioned on the popular game show.
Lakeside Dining In Genesee County And Lapeer County
$1.6 Million Home in Lapeer Co Looks Like Something Straight Out of Yellowstone
Located in Metamora, this 3,100 square foot Lapeer County home looks like something straight out of the Yellowstone television series. This killer custom built home even comes with heated floors and an in-ground saltwater pool.
Most Expensive VRBO Rental in Genesee County is Worth Every Penny
Take a look inside and outside of Genesee County, Michigan's most expensive vrbo.com rental property. This lodge boasts four bedrooms, two bathrooms, and sits on 300 acres.