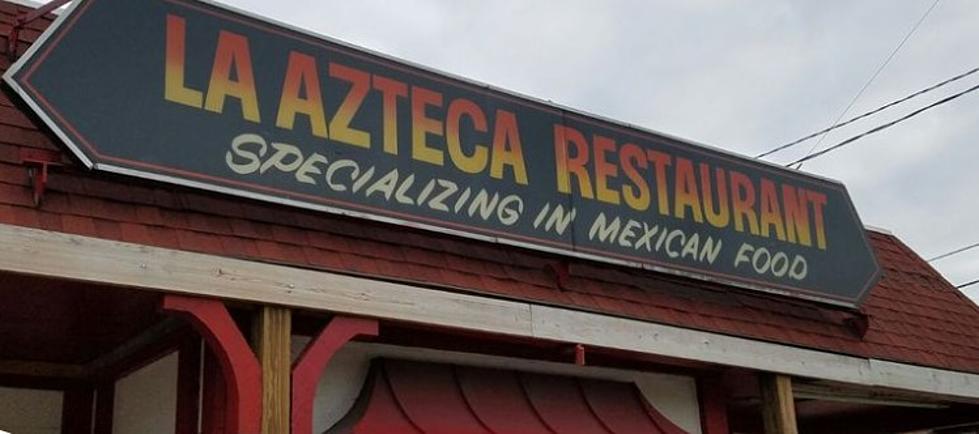 La Azteca Reopens After Burglary And Vandalism [VIDEO]
La Azteca Taco House via Facebook
Updated 9/17/21- the local eatery has reopened. Show them some love if you can.
Man people suck. La Azteca Taco House in Flint is temporarily closed as of now after thieves took the restaurants HVAC parts. It is believed the thieves scrapped the metal for money.
La Azteca owner Daniel Mancia told WNEM he knew something was wrong when he walked into the restaurant this past Monday morning (9/13). The building was unusually hot due to the air conditioner not running. No air and no working coolers left Mancia no choice but to close. A sign was posted on the door (see below) to inform customers of what had happened.
I just tried to call La Azteca to see if they were able to open today, unfortunately the answer is no. I just got a recorded message stating the restaurant is currently closed due to this crime.
As you will hear in the news piece above, to replace the stolen parts and air conditioning unit, will cost Daniel Mancia roughly $60,000. A GoFundMe page has been set up to help. The page reads as follows,
On 9/13/21 La Azteca had a sign posted on the door that the building had been vandalized and equipment that was essential to operation was stolen. To help them restart please donate if you can. This is an iconic restaurant in Flint, a city that is struggling to rebuild after facing the water crisis. Any help would be appreciated. Thank you.
I will keep you posted as to when the restaurant reopens. I have a feeling they are going to be very busy and that is a good thing. Here's to hoping whoever is involved in the robbery and vandalism is caught.
MICHIGAN CRIME SCENE: Look Inside the Abandoned 'Jeepers Creepers' Schoolhouse
UP NEXT: 9 Great Selfie Spots In Downtown Flint