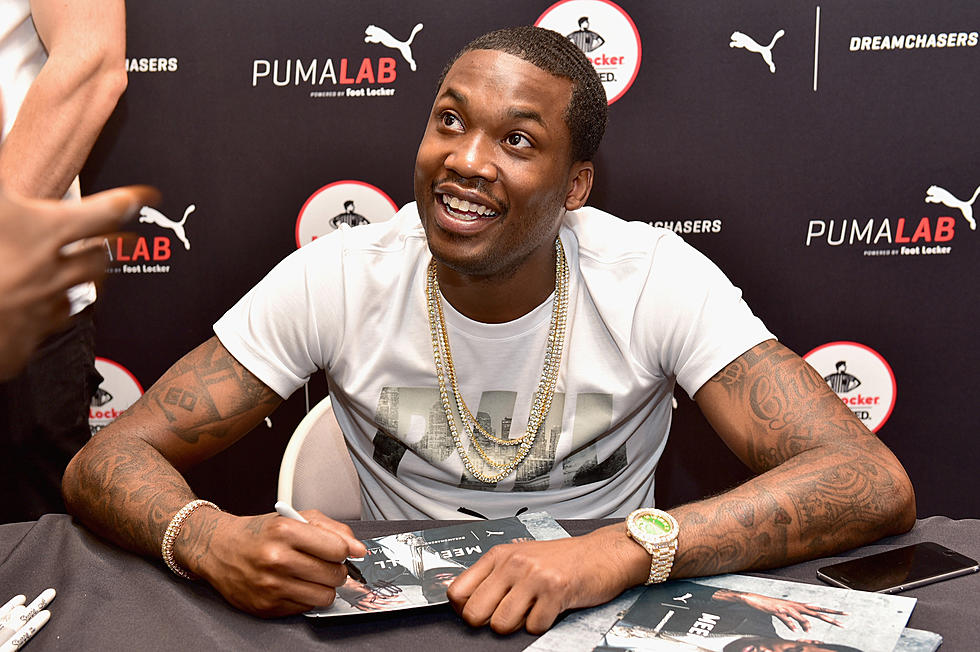 Meek Mill Checks Groupie for Trying to Take a Picture With Him
Lisa Lake, Getty Images
Meek Mill is back on the market, but that doesn't mean there's an open invitation to keep him company, as the rapper recently questioned a fan as to why she thought she could be so friendly. In the above video, Meek poses for a photo before asking the female fan what exactly she's doing.
"Who told you to hop in my car and take a picture though?" he says. "You lucky I'm cool like that. Take the snap. You already know. Philly in this bitch." There is no additional context to the clip, though based on Meek's demeanor it would seem the time and place was not quite right for a photo opp.
T.I. similarly had to get real with a fan last week, when he stopped a show after a male attendee touched the rapper's back side. "Don't put your hands on my ass again, bro," T.I. told the fan. "What the fuck's wrong with you, nigga? I will fuck you up! Never touch my motherfucking ass." Meek doesn't seem as bothered by the privacy violation, but comments on it nonetheless.
Musically, Meek shared a snippet from his upcoming DC 4.5 mixtape earlier this month, writing on Instagram, "It's a must I strike again …….. DC4 & A BABY!" In November, the rapper said that his new tape would be dropping "any day," though fans continue to wait on the release.
Watch him put the photo-hungry fan in check up above.
7 Rappers Who've Challenged Other Rappers to Fight