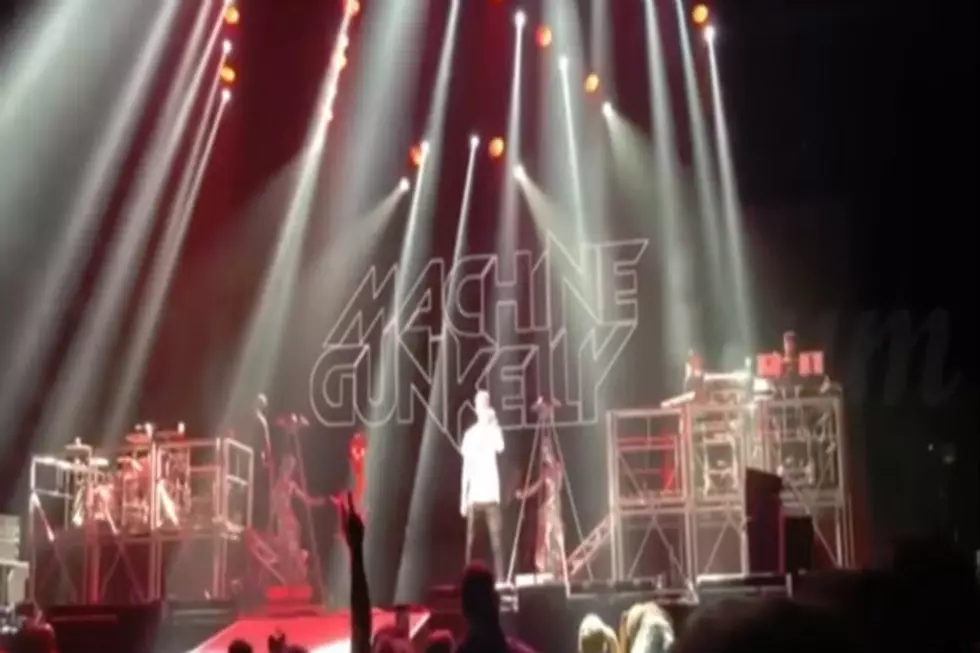 MGK Gets Booed Off Stage Trying To Diss Eminem [Video]
Youtube
MGK was on stage the other day opening for Fallout Boy when he tricked the crowd into dissing Eminem, the crowd then responded.
I will give MGK credit for "Rap Devil", but his follow antic's are just sad. MGK was opeing for Fallout Boy when he from what sources say talked the crowd into taking a selfie, then asked the crowd to stick up their middle finger for the photo. The crowd didn't know MGK was wearing a "KILLSHOT" shirt underneath his sweater which caused the crowd to turn on him immediately.
I don't get why he would even try a move like this. It wasn't even his crowd! Everybody there was waiting on Fallout Boy! Let this be a lesson to you clout chasers. Use your own crowd to fire shots. Don't trick people...