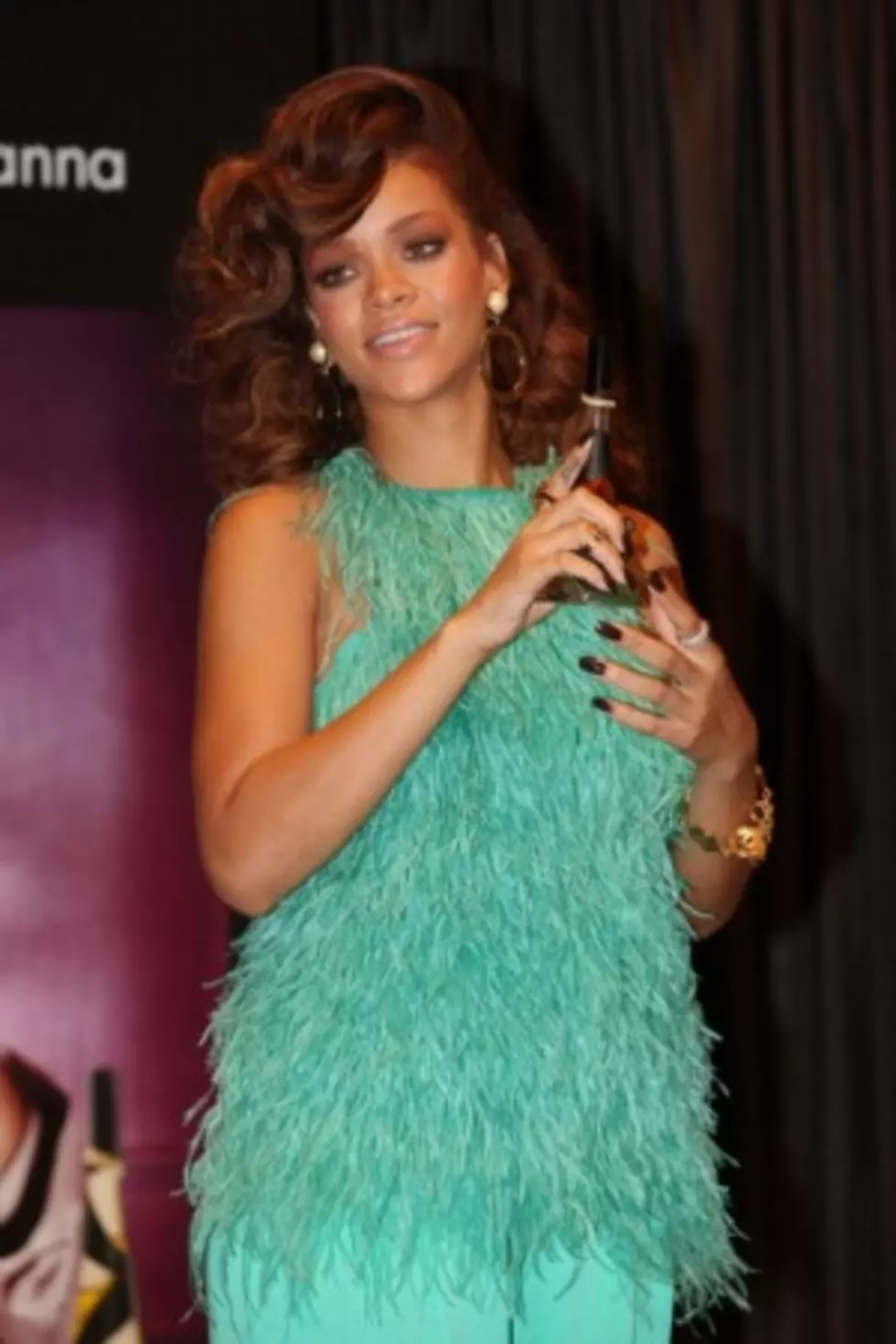 PETA Upset With Rihanna Over Feather Dress
PETA is very upset with Rihanna and her fashion decisions. Last month Rihanna was in London promoting her fragrance Reb'L Fluer while wearing an aqua blue ostrich feather dress.
Now, Rihanna was looking real good in anyones opinion except for the people at PETA.  PETA spokesman has released a statement voicing there dislike for Rihanna's fashion decision but took it one step further.
An PETA spokesman brought up Rihanna famed violent history against her. WOW!  Now I know PETA is passionate about animals but to drag someones past up to gain leverage in your views is dead wrong, no pun intended.  PETA also made accusation that Rihanna, herself, forcefully pluck the feathers off the ostrich. 0_O
Are we all thinking that PETA has nothing better to do?
"So…Rihanna wore this feathered ostrich frock to the London launch of her new fragrance, and, as usual, PETA just about shot up the poor girl's house in retaliation for their furry friend."
"The animal rights organization spoke out because they because they believe the feathers may have been collected cruelly, reports the Daily Mail.
"We keep hoping that Rihanna, a victim of violence herself, will learn to open her heart and start empathizing with the suffering of others." A PETA spokesperson said to the paper.