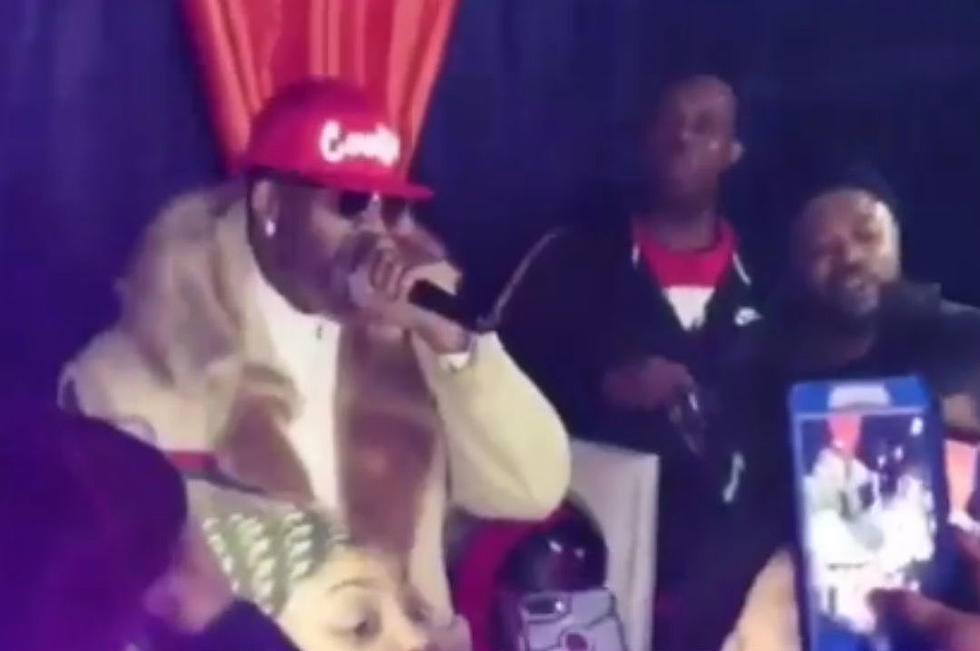 R. Kelly's Birthday Party Interrupted by Police
Chicagomediatakeout via Instagram
R. Kelly may be in a world of controversy, but that didn't stop him from hitting the club to celebrate his birthday this week.
On Wednesday night (Jan. 9), Kelly hit club V75 in Chicago in celebration of turning 52 the day before. Despite the recent airing of Lifetime's Surviving R. Kelly docuseries, one that revisits 20 years' worth of abuse allegations against the singer, the club was packed with people who looked pretty excited to see him. The singer himself was catering to the crowd as he sang the opening to "Bump N' Grind." He also boldly declared, "I don't give a fuck about what's going on!"
Fans weren't the only people who came to the club to see the singer, however, as cops showed up looking for him as well. The police dispatcher put a call out to Chicago PD units telling them where to locate Kelly and noting there was a warrant out for his arrest, according to a report published by TMZ on Thursday (Jan. 10). Upon making contact with him, they learned there wasn't a warrant after all, and allowed him to carry on.
There is no word whether the original call was a prank, or if someone did indeed believe there was a real warrant out for the singer's arrest.
Check out R. Kelly in the club below.
See 16 Hip-Hop Albums With the Shortest Rollouts Over the Years