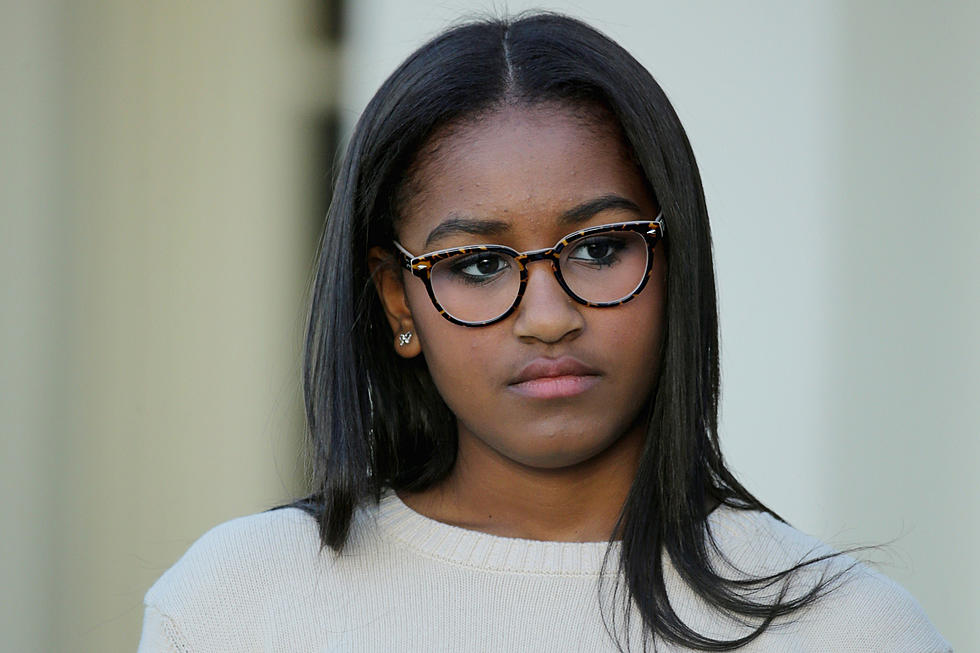 Sasha Obama Is A Wolverine
Getty Images
Sasha Obama will be walking the streets of Ann Arbor this school year as a Freshmen at the University of Michigan.
Sasha, who's first name is actually Natasha, didn't make an official announcement, but the Detroit News broke the story earlier this week. It was funny to watch Twitter this week as students moved in and realized that Sasha would soon be their classmate.
There was some surprise that Sasha chose Michigan over an Ivy League School like her parents and older sister. Michigan is no slouch when it comes to education at all, but most people thought Sasha would follow the path her family took.
It will be interesting to see how Sasha acclimates to life at Michigan though. She is a normal student just like everyone else, but she is also the daughter of a president. That means that secret service will be present almost all the time. That has to be a weird feeling for Sasha, trying to move into a new school and dorm.
I'm sure that she is fairly used to it though considering she grew up with her dad as president. There's no word on what her major will be yet, but everyone in Ann Arbor is happy to have her as a Wolverine.