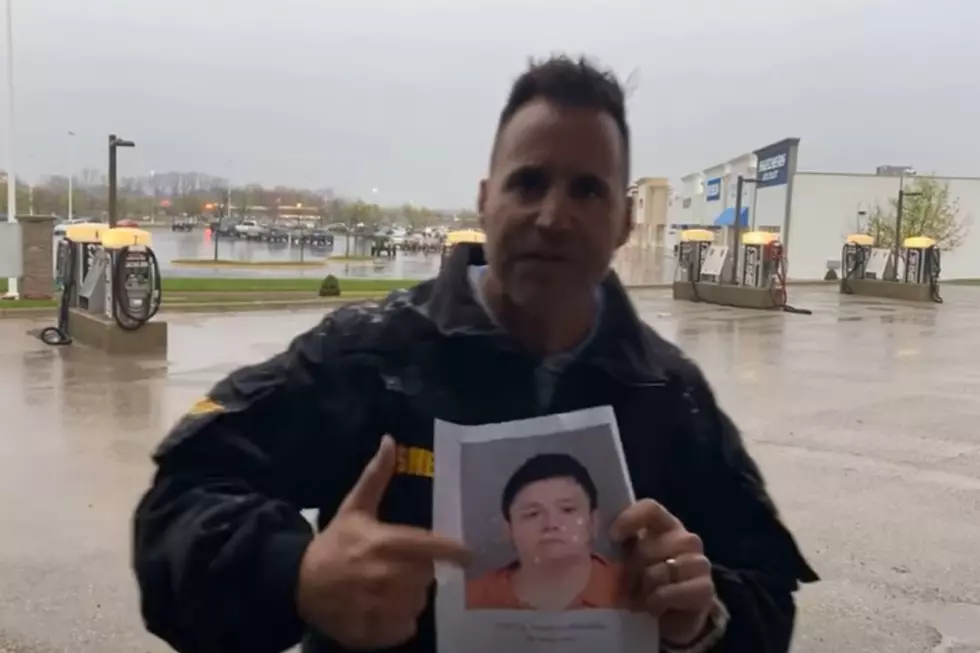 Sheriff Swanson Warns Parents, Grandparents After 'Upskirt' Video Arrest [VIDEO]
Genesee County Sheriff's Office via Facebook Live
Genesee County Sheriff Chris Swanson is sounding the alarm to parents, grandparents, and guardians that predators are among us. The warning comes after the arrest of a 24-year-old Clio man who was seen taking video of a young girl under her dress, a practice known as 'upskirting.'
"The reason that we put these hard-to-hear, very difficult-to-digest messages [out] to the public is for you as parents, grandparents, and guardians [is] to have conversations, to be aware," Swanson says in the video below. "You can't ever let your guard down, that's what they do, predators are among us."
The sheriff issued the warning Saturday in a Facebook Live video after an incident involving a 14-year-old girl who was accompanying her grandfather who was out buying a fishing license. The victim and her grandfather had no idea that 24-year-old Trevor Stafford had used his cellphone to record video under the girl's dress.
The Clio man apparently struck up a conversation with the victim's grandfather while in line at a local business and then nonchalantly leaned down to record the video. A witness recognized what was going on and called 911.
SEE ALSO:  Chris Hansen Joins Sheriff Chris Swanson to Bust Three Area Child Predators 
When a sheriff's deputy arrived, it was determined that Stafford was already on probation for another 'upskirt' incident that had previously taken place at a local church.
"These folks, they find and they seek out victims and they prey on them as predators do and they find ways to get videos and they sell them online," the sheriff warns. "That was his intention, to sell that upskirt video of a 14-year-old victim online."
According to Mid-Michigan Now, the Genesee County prosecutor's office has issued a four-count felony warrant that includes two 20-year felony charges as well as two other charges that carry 10-year and 5-year felonies.
SEE MORE: The Largest Waterfront Home For Sale in Michigan
LOOK: The Most Famous Actor Born Every Year