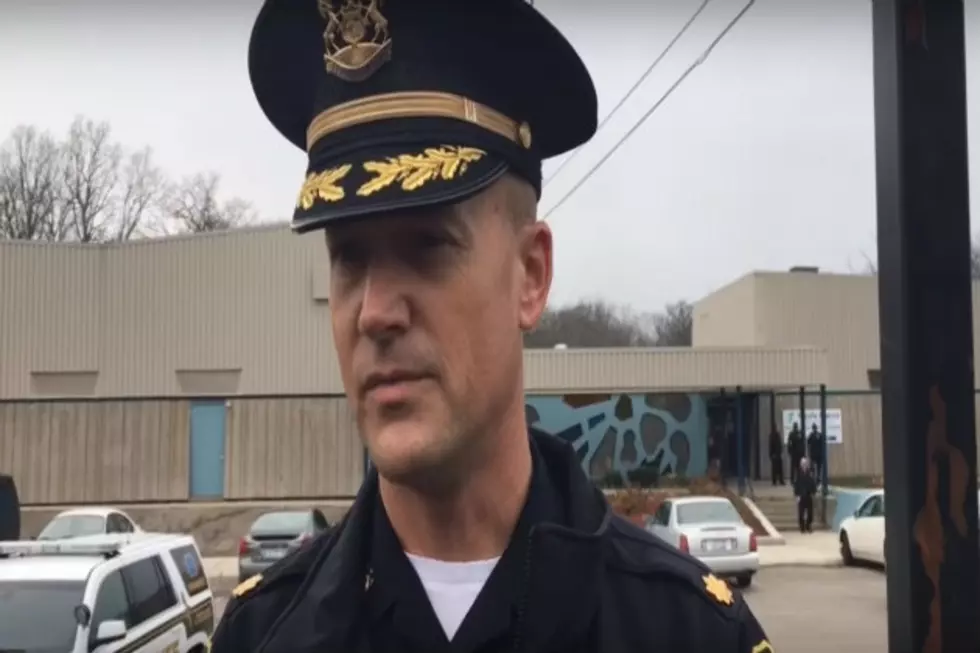 Shots Fired At Flint Alternative High School [Video]
Mlive
Police place multiple people in custody after a shot was fired outside of Flex High School, an alternative charter school and luckily no one was hurt. 
Police Deputy Chief Devon Bernritter takes the time to break down the details of the event at Flex High School. Apparently, there was an altercation not related to the school amongst a group, a gun was drawn and a shot was fired.
Multiple are in custody and one is still on the run. Thank god no one was hurt. I'm glad we dodged a nightmare scenario. We often get complacent about our kids at school and we forget how vulnerable they are. I can't imagine the emotions a parent goes through after hearing about shots being fired at their kid's school.  Thankfully this wasn't an active shooter situation, but we gotta do better as a community to protect our youth at all cost.