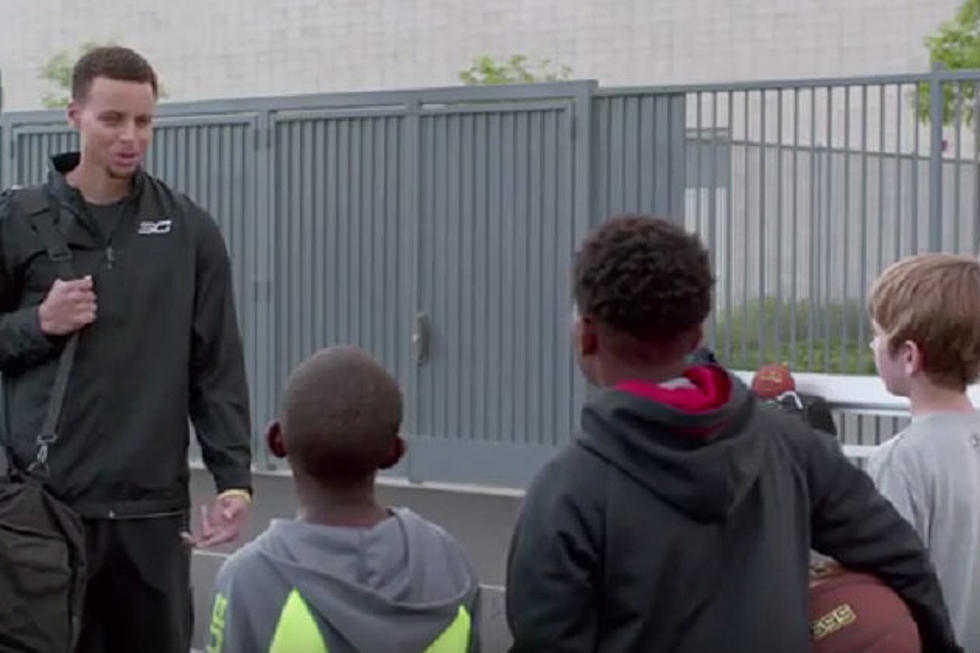 Steph Curry Gets Schooled By Kids Using NBA Catch Phrases [Video]
FootLocker via YouTube
Kids Foot Locker is using some NBA catch phrases to show Steph Curry how played out the post game interviews have become.
"We're just going to take it one game at a time."
"We'll evaluate our options when the time comes."
We all know that Steph's post game interviews are nothing like this, thanks to his daughter Riley.
While this is mostly about interviews, we can't forget that Steph has the amazing ability to do this stuff.
If you're a basketball fan (and how could you not be after watching that?!)  Then you should definitely check out the Jason Williams birthday highlight reel below.