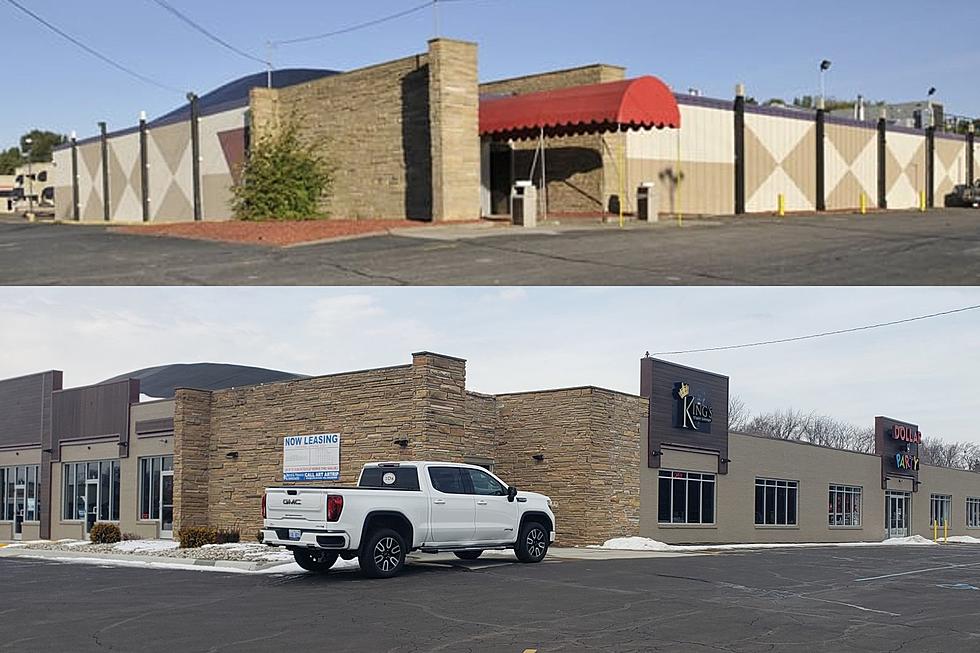 Former Flint Bowling Alley Turned Shopping Center – Then and Now
Yelp
The old AMF Town N Country Lanes building in Flint has a new purpose.
In case you haven't been in the Miller Road and I-75 area lately, the old AMF Town N Country Lanes building has been converted into a shopping center. The once-popular bowling alley in Flint has been given new life as Seeko Shopping Center.
It is easy to miss if you are not paying attention and just going about your normal day. I probably drove by the newly remodeled building 15 or 20 times before I happen to realize that the changes were made. The building looks great and it is nice to see that the old closed down bowling alley didn't end up as another abandoned eyesore in Flint.
SEE ALSO: New Owners of Mario's Will Keep Restaurant and Recipes Alive
What businesses are in the new Seeko Shopping Center?
The new Seeko Shopping Center is already home to a few businesses with room for more. So far the following businesses have moved in:
King's Cigar Lounge

King's Cigar Lounge boasts a walk-in humidor, VIP memberships, lockers, large screen TVs, golf simulators, and more.

Teriyaki Madness
The new shopping center still has plenty of room for new stores and I can't wait to see what shows up next.
I have a lot of fond memories of Town N Country Lanes. Back in my early 20's my friends and I would go to something called "Quartermaina" where everything was just 25 cents including bowling, hot dogs, beers, and more. A roll of quarters and we were set for the night. Even though Town N Country is now gone, I hope that the new shopping center does well!
Check out the photos below of what it use to look like and what it looks like now.
Former Flint Bowling Alley Turned Shopping Center -Then and Now
The old AMF Town N Country Lanes building at Miller Road and I-75 has been converted into a shopping center called the Seeko Shopping Center.
25 Defunct Bars in Genesee County and What They Are Now
Relive your youth and check out this list of 25 different bars and restaurants from Genesee County that are no longer in business and what they could possibly be now.
9 Gone But Not Forgotten Cedar Point Rides You May Remember
Cedar Point has been around for over 150 years and has seen some great coasters. Many rides have come and gone. Check out nine classics here.
These 31 Movies Filmed Scenes in Michigan
Most of us know that 8 Mile and Robocop were filmed in Michigan, but did you know that Die Hard 2, The Karate Kid, Oz the Great and Powerful, and others were too?
25 Famous People Born in Good Ole Flint, Michigan
A list of 25 famous figures that were born in Flint, Michigan.