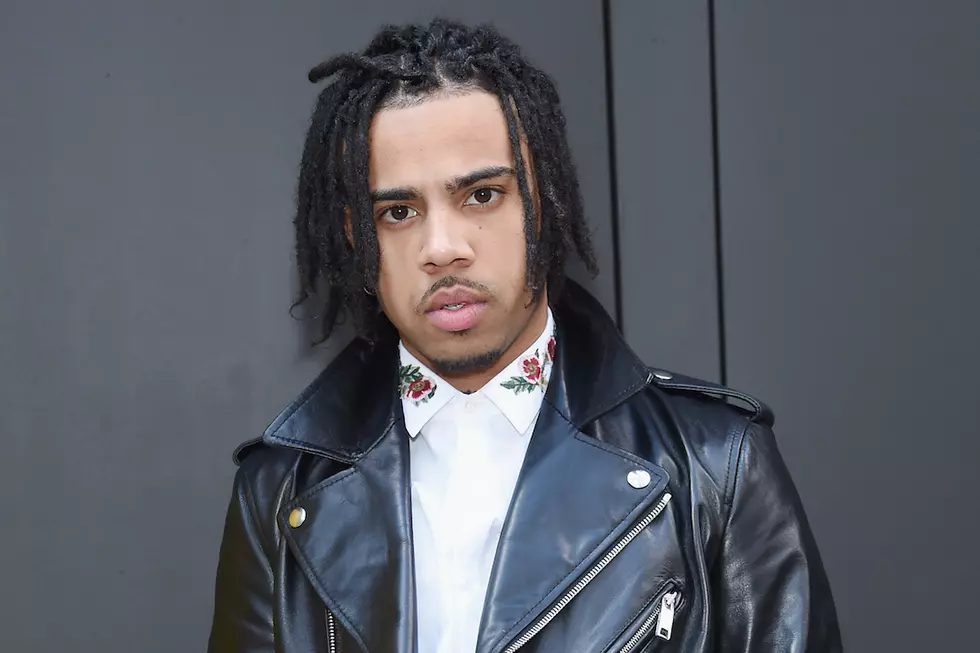 Vic Mensa Arrested on Weapons Charge in Beverly Hills
Jamie McCarthy, Getty Images
Vic Mensa had a run-in with the law last week in Beverly Hills, Calif. TMZ is reporting that the Chicago rhymer was pulled over by police on Feb. 28 after he allegedly ran a red light and for having tinted windows.
During the traffic stop, police discovered that he was carrying a gun but had the wrong permit. Apparently, Mensa had a concealed carry permit, but from from a state other than California. So cops arrested Mensa and charged him with a felony count of carrying a concealed weapon.
The "Wolves" rapper had to spend a night in jail before he was released the following day on $35,000 bail.
This isn't the rapper's first time running into the Beverly Hills police. Last year, Beverly Hills cops detained Mensa and his crew after they were accused of shop lifting merchandise at Barneys. Mensa recorded the whole incident on Snapchat and accused the BHPD of racial profiling. After being handcuffed for 30 minutes, Mensa and his friends were cleared and let go.
10 Most Shocking Arrests in Hip-Hop