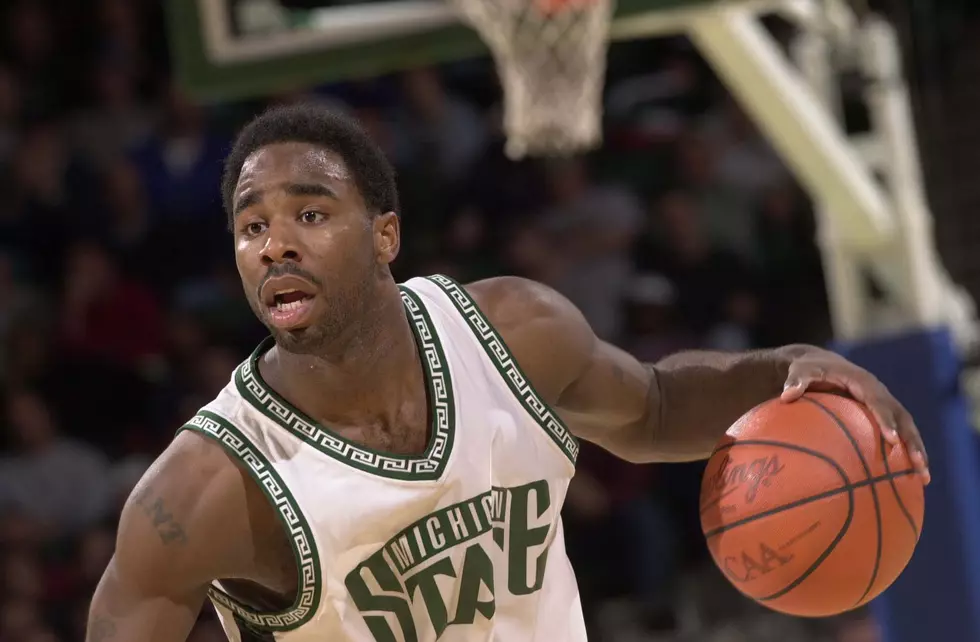 Was Mateen Cleaves Framed By Mundy Township Police?
Getty Images
Officer Brian Ogle has filed a lawsuit stating he was disciplined by the Mundy Township Police Department after he filed a report of violations of state law by the township to the Wayne County Prosecutor's office, which is currently handling Cleaves case.
An officer for Mundy Township is claiming township officials pressured him to characterize former NBA player and Michigan State alumni Mateen Cleaves guilty of alleged sexual assault.
Mundy Township and it's department are listed on the lawsuit as the defendants.
Both Mundy Township Police Chief Dan Atkinson and Wayne County Prosecutor spokeswoman Maria Miller declined to comment.
The lawsuit doesn't go into details on the state laws that were allegedly violated or who is allegedly guilty of violating them.