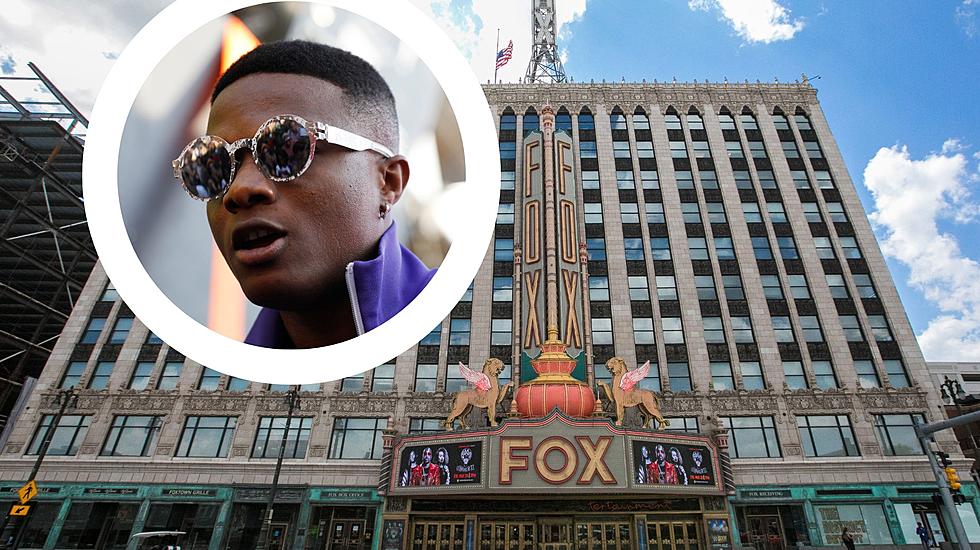 Popular Wizkid Delays US Tour, Cancels Detroit Fox Theater Show
Credit: Getty Images, Canva
Popular NIgerian artist Wizkid was set to launch a massive US tour this year: Wizkid-- The More Love, Less Ego Tour. Plans changed in early March of 2023.
Is Wizkid performing in Detroit?
Originally, Wizkid was set to perform at Detroit's Legendary Fox Theater. That was announced in November 2022 -- tickets went on sale shortly after the announcement. Then, in early March 2023 it was announced the tour would be postponed (according to Billboard due to "unforeseen circumstances."
This morning, May 2nd, 2023, our team received an e-mail notice, from 313 Presents, the show for Detroit has been cancelled.
How do I get a ticket refund for Wizkid's Detroit show?
313 Present's email states "refunds are available at point of purchase. For guests who purchased tickets with cash, please e-mail Ticket Operations at ticketoperations@olyent.com for any box office refund inquiries. Tickets purchased with credit card will automatically be refunded."
Will Wizkid still perform in the United States?
The 32-year-old Nigerian singer would have been on tour through the end of May 2023. The tour has been postponed until Fall 2023. He will still perform at Afro Nation, a two day festival focused on Afrobeats which is coming to the US for the very first time (in Miami) this May, according to Billboard.
Wizkid's song with Drake was wildly popular. "One Dance" by Drake was released in 2016.
Wizkid has been making his own music since 2014. Here's to hoping he will reschedule the Detroit show sooner, rather than later. After all, the fans wanna see him.
See Rare Items Once Owned by Eminem, Drake, Nicki Minaj, More Up for Auction
See Reactions to Drake Posting Photo of Himself in Only a Towel
See Photos of Drake's Massive California Mansion