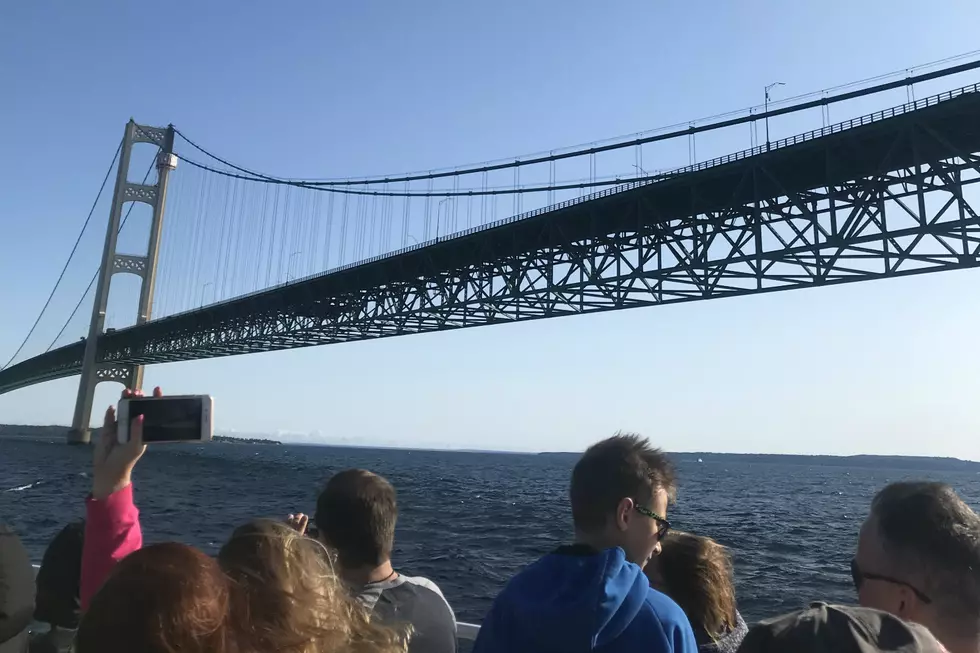 Cash No Longer Accepted at Mackinac Bridge Starting March 21
Mike Barrett
Due to coronavirus concerns, cash transactions will no longer be accepted while trying to cross the Mackinac Bridge. The Mackinac Bridge Authority has announced that they will put this new in procedure in place starting Saturday, March 21.
Of course, this will be an inconvenience for some but I think it's something we just have to try and get used to, unfortunately. This is only temporary and will be in effect until further notice. Once this goes into effect, you'll have to pay with a credit or debit card or a MacPass.
You will simply take your card and run it yourself into their card reader through the window.
Enter your number to get our free mobile app