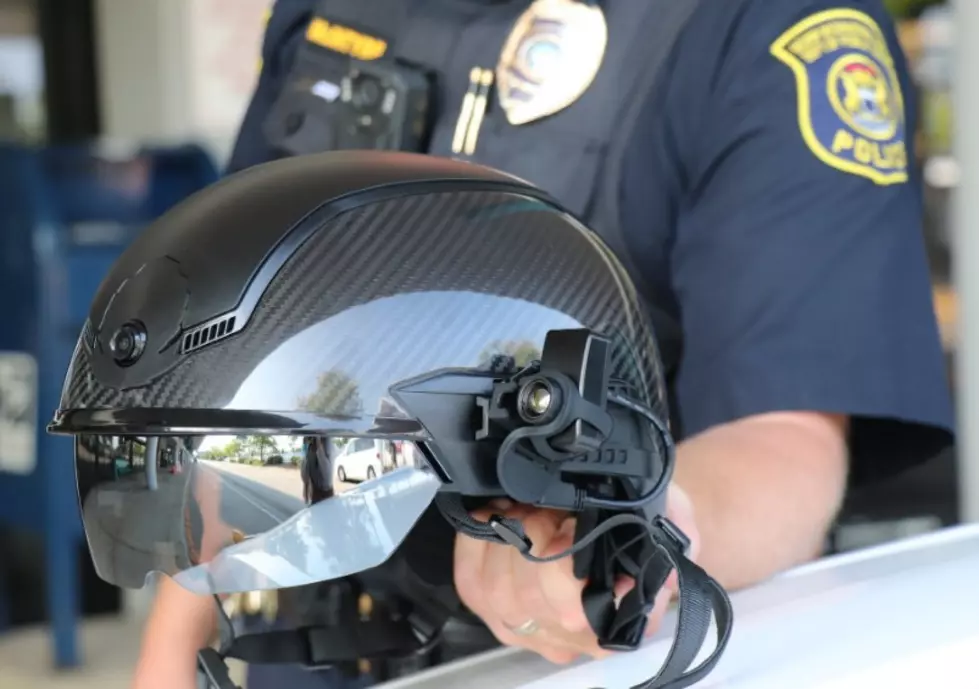 Flint Bishop First Airport To Use 'Smart Helmets' To Protect Against COVID-19
Flint Bishop International Airport Facebook
The Flint Bishop International Airport Police will be the first people in the United States to wear a new device on the job - a Smart Helmet. These helmets are designed to help stop the spread of coronavirus and more.
According to WNEM, the Smart Helmet is equipped with the following features,
Face recognition: Photographs can be uploaded to the helmet itself, allowing the officers to facially scan individuals in the airport and detect matches. This feature will be especially beneficial in the detection of wanted criminals, suspects, missing persons and the like.
License plate recognition.
QR Code Detection.
Like I said - Beam me up Scotty! I have no plans at the moment to fly, I have no where to go. That being said, if everything goes according to plan I will be flying to a wedding next year. My favorite airport to fly in and out of is Bishop. If we are unfortunately still dealing with the pandemic then, I like the extra safety precaution. I also like a few drinks and a Benadryl prior to a flight, but that is a different story all together.
Enter your number to get our free mobile app
Flint Bishop Airport Director Nino Sapone calls the helmet a 'game changer', along with the following statement about the Smart Helmet,
'It has the ability to perform several functions, including detecting the temperature of multiple people at a distance of up to 21 feet with precision accuracy.

The helmet is the first mobile platform of its kind, allowing our police officers the flexibility to walk the terminal building and randomly screen both incoming and outgoing passengers.

We couldn't be more pleased to be partnering with KeyBiz to spearhead the incorporation of this advanced technology in the United States.'
Thank you Flint Bishop International Airport for doing your best to protect all of your passengers from the spread of COVID-19. Safe travels.
MORE: Tour the World From Your Couch