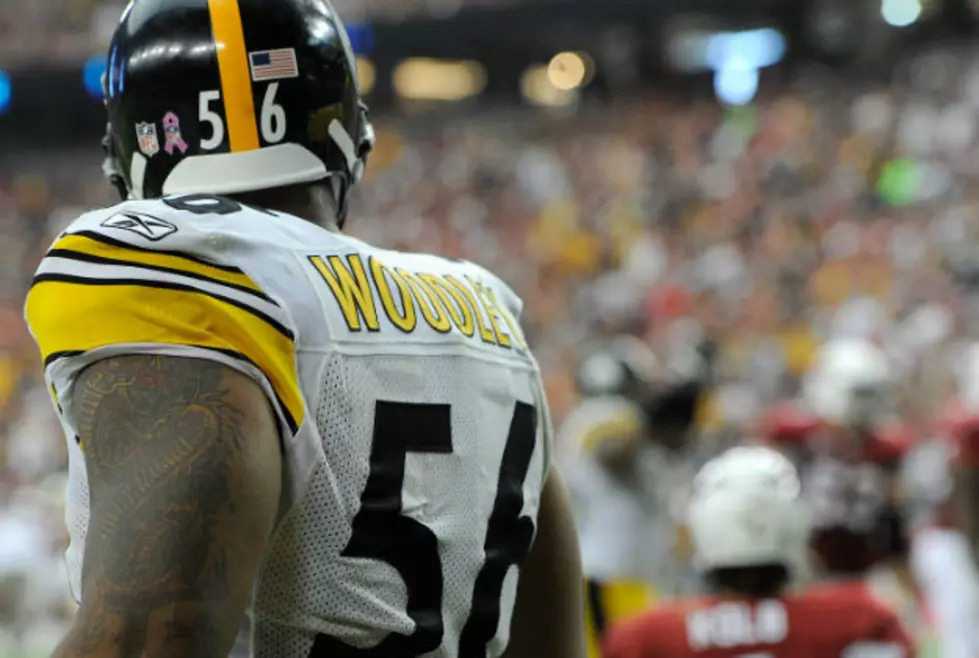 LaMarr Woodley Hosted His 6th Annual Summer Football Camp [Video]
Getty Images
Saginaw High Alumni LaMarr Woodley has worked his way to NFL superstar status, but has never stopped helping the area that helped raise him.
This weekend LaMarr hosted his 6th annual free Summer football camp for kids at Saginaw High. He was joined on the field by other NFL players, as they showed kids some of the drills that they go through on a daily basis.
Woodley wanted to stress the importance of hard work and discipline in order to succeed.
When cities like Flint and Saginaw get blanketed with bad news, it's important to remember the bright spots.  Woodley is setting a glowing example for kids in our area.  Thank you LaMarr for being a leader in our cities.