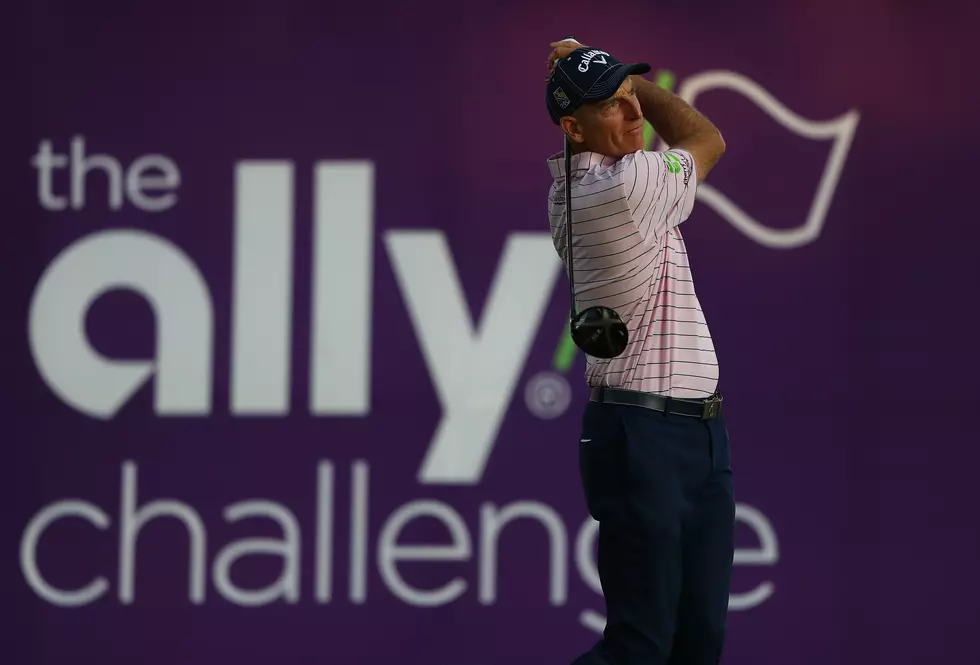 The Ally Challenge Announces Fourth Member of the Celebrity Foursome
Getty Images
Folks we have a foursome!
Thursday, officials of The Ally Challenge presented by McLaren made the big announcement  that Detroit Red Wings head coach Jeff Blashill is the fourth member of the foursome set to play in the Celebrity Shootout during this years tournament.
In what again will be a highlight of the tournament at Warwick Hills in Grand Blanc,the Celebrity Shootout will see Blashill joining some pretty impressive names. He will tee it up with golf's greatest champion Jack Nicklaus; fellow World Golf Hall-of-Famer Lee Trevino; and NCAA Men's Basketball title-winning head coach Tom Izzo of Michigan State University.
Fans will be able to catch the four in action when the Celebrity Shootout takes place on Saturday, August 28th following the last tournament pairing of round two. The foursome will kick things off  on Hole No. 10 at Warwick Hills Golf & Country Club and play through    the 18th.
"Saturday is going to be a can't miss day at The Ally Challenge with tournament play, a legendary lineup for the Celebrity Shootout and Little Big Town at the Community Concert," said Andrea Brimmer, chief Marketing and Public Relations Officer at Ally in a  press release. "Come out and join us for a great time that also gives back to this vibrant community."
How the Shootout Gives Back
In addition to wowing fans, the Celebrity Shootout is just another way the Ally Challenge presented by McLaren gives back to the local community. The match will feature three separate 3-hole matches, with the celebrities rotating partners each match in a team scramble, match-play format. The teams will compete for a $30,000 purse to benefit six Southeastern Michigan charitable organizations: Catholic Charities of Southeast Michigan; Genesee County Habitat for Humanity; Local Initiatives Support Corporation (LISC) Flint; My Brother's Keeper of Genesee County; Shelter of Flint; and YWCA Genesee County. Each team will play for a specific charity during each of the 3-hole matches, and holes have been assigned a dollar value that will be awarded to the winning team's charity after each hole.
Things kick off out at Warwick Hills Golf & Country Club next week, and tickets are still available. Click here to purchase yours and get complete tournament information.
Michigan's Greatest Sports Traditions
Part of the allure of sports is the sense of tradition, and these Michigan traditions are something that fans look forward to every year.