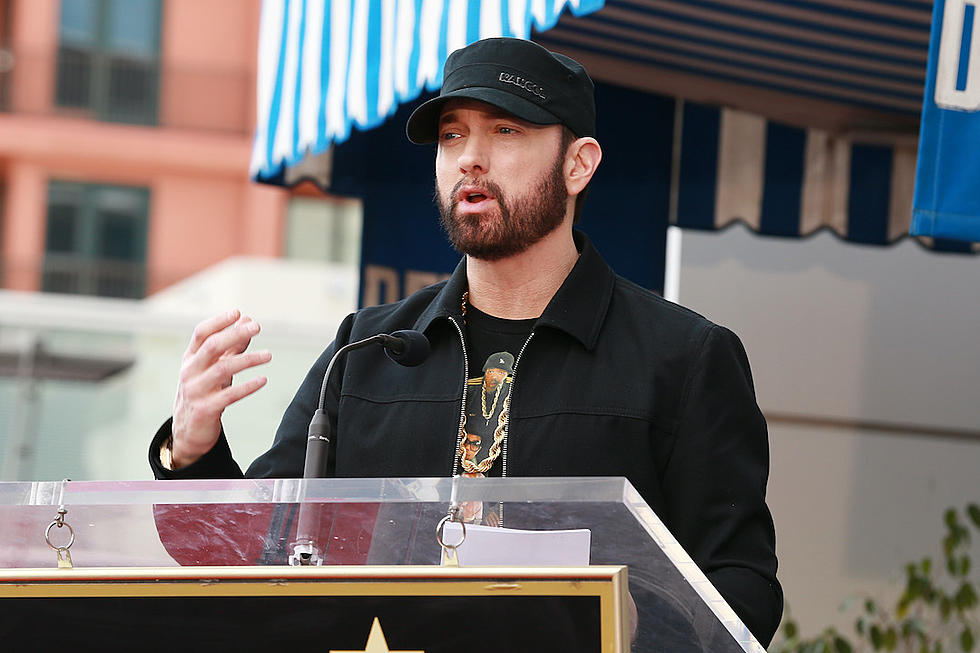 Eminem and Jack Dorsey Giving $1 Million To Help Detroit During Coronavirus
Leon Bennett, Getty Images
Eminem told Lil Wayne he was giving $250,000 to help Detroit fight Coronavirus, when he got a surprise call from the CEO of Twitter, Jack Dorsey.
While Em was on Young Money Radio he told Lil Wayne that he was donating $250,000 to help Detroit. That's a lot of money, but things escalated quickly when Twitter CEO, Jack Dorsey called in. Dorsey told Em and Wayne that he would like to step in and make the donation amount $1 Million by putting in $750,000!
Em tweeted about the huge donation shortly after his talk with Lil Wayne.
This is just another example of how Eminem has stepped up to help out Detroit during the Coronavirus pandemic. Em recently started the Love My DJ contest to help Michigan DJ's that have been unable to work because of the pandemic. My favorite part about the contest is that is was ONLY open to Michigan DJ's!
Em has also been making regular deliveries of Mom's Spaghetti to Detroit healthcare workers since the beginning of the Coronavirus pandemic. These are just the things that Em has done that made big headlines. He's also been donating to organizations raising money for Coronavirus relief. Recently he donated a pair of Jumpan23's to help raise money.
Enter your number to get our free mobile app
The video above is the complete interview, and it's definitely worth the 20 minutes to watch it. Em gives shouts out to Kendrick, J Cole, Joyner Lucas, Big Sean, and a few other MC's he is backing. One of the best parts of the interview is when Em and Wayne both admit to googling their own lyrics to make sure they are not copying anyone else.
Canceled & Postponed Shows at DTE Summer of 2020